Cypress Office
Basu Aesthetics + Plastic Surgery: C. Bob Basu, MD
9899 Towne Lake Parkway, Suite 100
Cypress, Texas 77433
Phone: (713) 799-2278

Houston Office
Basu Aesthetics + Plastic Surgery: C. Bob Basu, MD
1200 Binz Street, Suite 950
Houston, Texas 77004
Phone: (713) 799-2278

Meet Dr. Marc Sarcia
Marc Sarcia, MD, FACS, is a board-certified plastic surgeon and a fellowship-trained oculoplastic specialist with over 7 years of experience. He is a member of the American Society of Plastic Surgeons, and is known by his patients for his passion, honesty, sincerity, and excellent aesthetic outcomes. Dr. Sarcia is a graduate of Wake Forest University and attended Georgetown University School of Medicine. He then was accepted into a highly sought after 6-year integrated plastic surgery residency training program at Virginia Commonwealth University/Medical College of Virginia. To further develop his passion for aesthetic surgery, Dr. Sarcia completed his fellowship in oculoplastic and aesthetic surgery under internationally renowned facial plastic surgeon, Dr. Mark Codner. In addition to his experience in aesthetic procedures for the face, breast, and body, Dr. Sarcia brings his unique training and experience in oculoplastic surgery to offer options for aesthetic eyelid rejuvenation, revisional eyelid surgery, functional eyelid procedures, and reconstructive eyelid procedures for skin cancer.
Dr. Sarcia recently moved to Houston, Texas after practicing surgery for over 7 years in St. Cloud, Minnesota. We are pleased that Dr. Sarcia is now available to assist patients at Basu Aesthetics + Plastic Surgery with their aesthetic and reconstructive needs.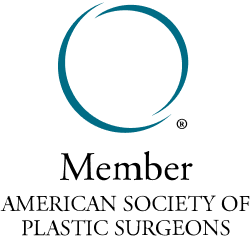 ---
"I strive to bring my patients the most complete care that I can provide. It starts with honesty and ends with a lasting relationship."
– Dr. Sarcia
---
CV Highlights for Marc Sarcia, MD, FACS
Over 7 years in practice as a board-certified plastic surgeon
Over 2,000 cosmetic eyelid procedures performed
Fellowship-trained subspecialist in oculoplastic surgery:

Extensive experience in aesthetic surgery of the face, body, and breast:

---

Education & Training

Doctor of Medicine: Georgetown University – Washington, D.C.
Residency training in general surgery: Virginia Commonwealth Medical Center – Richmond, V.A.
Residency training in plastic surgery: Virginia Commonwealth Medical Center – Richmond, V.A.
Fellowship training in oculoplastic and aesthetic surgery with Mark Codner MD (Private Practice) – Atlanta, G.A.

---

"Dr. Sarcia is truly a master of his trade. He is not satisfied with his work until the end result is absolutely flawless."
– Actual Patient

---

Publication

---

"Functional Considerations in Aesthetic Eyelid Surgery" 2014.