Cypress Office
Basu Aesthetics + Plastic Surgery: C. Bob Basu, MD
9899 Towne Lake Parkway, Suite 100
Cypress, Texas 77433
Phone: (713) 799-2278

Houston Office
Basu Aesthetics + Plastic Surgery: C. Bob Basu, MD
1200 Binz Street, Suite 950
Houston, Texas 77004
Phone: (713) 799-2278

CoolTone®
What is CoolTone?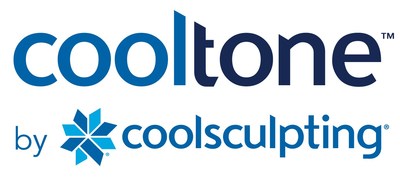 CoolTone is a new non-surgical approach to body contouring that tones, firms, and strengthens the muscle structure of the abdomen, buttocks, and thighs with magnetic muscle stimulation (MMS) technology. Your body responds to the contractions by developing stronger muscle fibers, resulting in a firmer, more defined, toned body. A single CoolTone treatment is the equivalent of doing 25,000 sit-ups in a half hour.
CoolTone was cleared by the FDA in June 2019, and Basu Aesthetics + Plastic Surgery is proud to be the 1st practice in Texas and the 4th practice in the entire U.S. to offer this groundbreaking body sculpting treatment.
How does CoolTone work?
CoolTone targets only the muscle layer of your body, triggering rapid deep muscle contractions. The MMS technology (magnetic muscle stimulation) emitted by the device targets the muscle layer beneath your skin and fat, triggering rapid muscle contractions – far more and faster than you could ever achieve exercising.
Compared to similar treatments, CoolTone delivers 50% higher magnetic intensity. This means significantly more efficient and effective muscle building.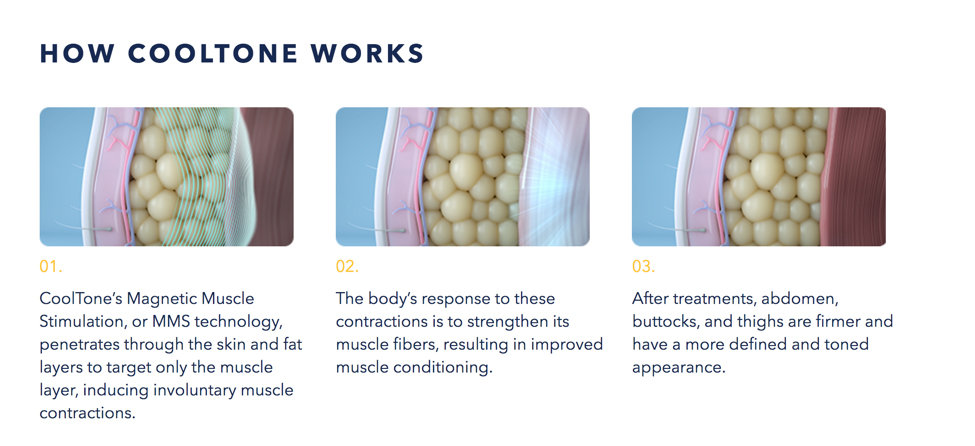 What areas of the body can
CoolTone be used on?
Buttocks: Improves volume and shape
Abs: Sculpts and defines your abdominal muscles
Thighs: Defines and tones
Arms: Increases definition of biceps and triceps
Back: Sculpts and defines back muscles
How soon will I see results?
Results of CoolTone are visible about two to four weeks after the final session and continue to improve. To maintain the best possible results, follow-up treatments at six-month intervals are advised.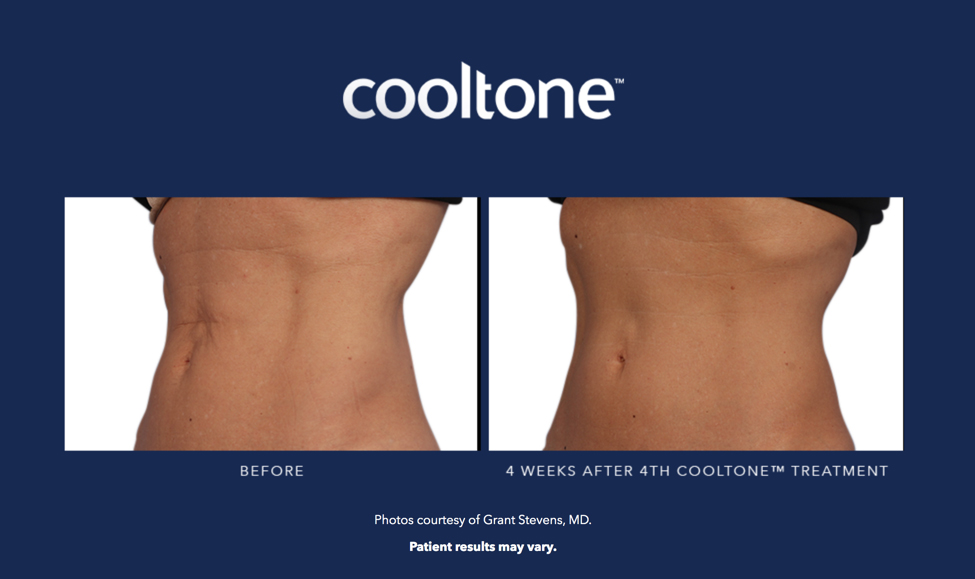 How much does CoolTone cost?
The recommended treatment plan typically includes 3 to 4 treatments. The costs ranges from $2700-$3700 per muscle group. At Basu Aesthetics + Plastic Surgery, we offer a wide range of aesthetic treatments beyond CoolTone and are experts helping our patients sort through all of the non-surgical and surgical options.
Check our specials page for current offers and packages, and don't forget to sign up for Brilliant Distinctions to earn points and savings from Allergan, the maker of CoolTone. Brilliant Distinctions points can be used toward any other Allergan treatment like Botox, Juvederm, or CoolSculpting.

What is the CoolTone treatment experience like?
While you relax, read, or rest, the CoolTone device applicator delivers the HIFEM (High-Intensity Focused Electro-Magnetic) energy to the area you want to sculpt, contracting the muscle tissues. In one session of CoolTone, approximately 25,000 muscle contractions occur in about 30 to 45 minutes. The level of contraction triggered by the device is variable and can be increased from mild to more intense depending on how the treatment feels to you.
What is recovery from CoolTone treatments like?
There is no real recovery time from a CoolTone treatment, although the treated area will be sore as if you had performed a tough workout. You are free to go about your day as usual following treatment, with no restrictions.
Can CoolTone be combined with any other treatments?
Absolutely! CoolTone can be combined with CoolSculpting for fat reduction to create firm, cut, body definition. Think of Coolsculpting synergistically working with CoolTone. The combination treatment simultaneously removes fat and builds up your muscle and definition, all with no needles, no downtime, and no surgery.
Why choose Dr. Basu for CoolTone treatments?
Dr. Basu is among the most experienced and respected Houston board-certified plastic surgeons. He has established a luxury private practice in Northwest Houston located in Cypress Town Center. With CoolTone or other surgical or non-surgical treatments, you can expect a world-class patient experience.

CoolTone® FAQ
How is CoolTone different from Emsculpt? Which one is better?
Both CoolTone and Emsculpt use high-intensity focused electromagnetic energy to stimulate muscle contractions. However, CoolTone delivers 50% higher magnetic intensity which means means significantly more efficient and effective muscle building.
Choosing CoolTone also has the extra benefit of earning you Brilliant Distinctions points toward discounted or free Botox, Juvederm, Latisse, SkinMedica products, or CoolSculpting.
Can I do CoolTone if I am overweight?
If you have a great deal of excess fat, you are probably not initially a candidate for CoolTone. As the energy from the device reaches to about 7 centimeters (2 ¾ inches approximately), if you have a larger quantity of fat, the energy may not reach your muscle structure.
Schedule Your Consultation
To take the first step toward achieving your ideal look with CoolTone, contact us, book your appointment online, or call our Houston office today at (713) 799-2278 .