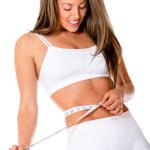 Being pregnant and giving birth are two of the most rewarding experiences of a woman's life. Many mothers find that it's difficult to remember life before their children. What's easier to remember? The way your pre-baby body used to look. Pregnancy has a tremendous effect on a woman's figure, and it's common for the body not to "snap back" to the way it looked before the baby.
Houston plastic surgeon Bob Basu has a solution: mommy makeover, which combines several body sculpting and breast enhancement procedures designed to reverse the physical effects of pregnancy (e.g., saggy, deflated breasts, loose abdominal skin, excess fat around the body).
If you have found that your body no longer reflects your active mommy lifestyle, or you want to return to your beautiful pre-baby figure, Dr singulair drug. Basu can help!
Here's what you can look forward to with mommy makeover:
Youthful, Perky Breasts
It's common for many mothers' breasts to become saggy or the skin to loosen after pregnancy and breastfeeding. Dr. Basu can perform breast augmentation and/or breast lift to enhance the breasts. Breast augmentation will add healthy looking volume and shape to breasts that have "deflated" after nursing. Breast lift will restore the breasts to a more youthful position on the chest. Depending on your personal needs and goals, these procedures can be performed alone or combined.
Tighter, Toned Midsection
A woman's abdomen goes through the most noticeable transformation after pregnancy. After stretching to accommodate a growing belly, the skin may no longer hug the body's curves; instead, it can droop and sag off the lower abdomen (some women call this a "pregnancy pooch"). Excess fat may stubbornly obscure the shape of the midsection, and the abdominal muscles can separate. Tummy tuck surgery addresses these concerns by removing excess skin and fat, repairing the muscles and draping the remaining skin more tightly over the abdomen.
Overall Slimmer Physique
Some women's bodies accumulate excess fat in other areas of the body, such as the hips, thighs and back. This fat may prove to be resistant to diet and exercise efforts. Dr. Basu can use liposuction techniques to remove the fat and fine-tune the contours of the body.
Schedule a Mommy Makeover Consultation
To learn more about mommy makeover surgery, please call Dr. Basu at and schedule an appointment.