Northwest Houston
Cypress Office
9899 Towne Lake Parkway, Suite 100
Cypress, Texas 77433
(713) 799-2278

Galleria/Uptown
Houston Office
1700 Post Oak BLVD, Suite 1-280
Houston, Texas 77056
(713) 799-2278

BOTOX Houston
Available at our Houston and Cypress med spas, BOTOX® Cosmetic is an FDA-approved, non surgical wrinkle treatment that reduces the dynamic wrinkles created by habitual facial movements and helps to prevent the static wrinkles that are visible when the face is at rest. Although BOTOX is most commonly used to treat crow's feet and frown lines in the upper face, the injectable may also be used to reduce lip lines and neck bands.
Dr. Bob Basu is an award winning, board-certified plastic surgeon specializing in surgical and non-surgical facial rejuvenation. His extensive background in both cosmetic and reconstructive procedures provides him with the unique skills to deliver natural-looking results for men and women throughout Texas.
Call our office today at (713) 799-2278 or contact us online to schedule a personal consultation at Basu Aesthetics + Plastic Surgery, conveniently located in both Houston and Cypress.
Love Botox? Join the Club!

So you love Botox®—join the club! Our exclusive Neurotoxin Loyalty Program, that is. Snag your loyalty card to receive big rewards on your follow-up visits when you stay loyal to the gold standard treatment for fine lines and wrinkles. Call us at 713.799.2278 to learn more and schedule your appointment today!
Why Consider BOTOX Cosmetic?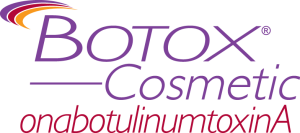 Although it has been used for medicinal purposes for several decades, BOTOX has become a household name in recent years for its cosmetic use as an injectable wrinkle relaxer. People who visit us for their Houston BOTOX treatment usually have one or more of the following concerns:
Crow's feet, or lines and wrinkles on the outsides of the eyes that result from smiling or squinting
Frown lines, or wrinkles between the brows that create an agitated or tired appearance
Horizontal lines that run across the forehead and contribute to an aged, wrinkled appearance
Migraines and other disorders associated with nerve pain and spasticity
How Much Does BOTOX Cost in Houston?
The price of BOTOX in Houston varies based on how many units you will need. Your total costs will include the cost of the product as well as charges associated with your injector. Although it's non-surgical, getting a BOTOX treatment is considered a medical procedure, which is why it's important to receive this injectable from a professional medical spa.
At Basu Aesthetics + Plastic Surgery, we offer our patients frequent special promotions for a variety of cosmetic treatments. We also offer our patients plastic surgery financing options so you can make your procedures as affordable as possible.
Your Houston BOTOX Options
Once you've decided to get BOTOX Cosmetic treatments, you'll have several options to consider.
The primary option is where you would like your BOTOX applied. The majority of people have BOTOX to treat lines and wrinkles in the upper face, specifically beside the eyes, between the eyebrows and in the forehead. However, if you have another area of concern, talk to your injector about using BOTOX® in another location, such as around the jaw in the masseter muscle, or in the neck to minimize the appearance of neck bands.
Many people choose to combine their BOTOX treatments with other injectable dermal fillers like Juvederm and Restylane to treat additional lines, wrinkles, volume loss, and other signs of aging in the skin for a more comprehensive approach to facial rejuvenation.
Your Houston BOTOX Treatment
During your consultation, our certified injector can make recommendations for the best approach to your facial rejuvenation concerns. Before your BOTOX treatment, we will cleanse your face and administer a local anesthesia. We will then inject the correct amount of BOTOX (measured in units) to help you achieve the most effective and natural-looking results.
BOTOX injections only take about 15 to 20 minutes, making it a popular "lunchtime" treatment for many of our patients. You may return to your normal schedule as soon as you leave your appointment.

Your Skin: BOTOX Recovery & Results
After getting BOTOX injections, temporary redness at injection sites, minor bruising of the skin, and mild swelling may occur. Makeup can easily camouflage these side effects, which can take a few days to 1 week to resolve.
While experiences vary, within 1 to 2 weeks of treatment, patients are usually able to notice results from their BOTOX. BOTOX typically lasts about 3 to 4 months. Many patients schedule regular BOTOX appointments to maintain their results.
More BOTOX Resources & Deals
Read posts about BOTOX & Fillers in our blog
Ask us about our Neurotoxin Loyalty Program to save big on your follow-up visits
Sign up for Alle® to receive more specials from Allergan, the maker of BOTOX
Be sure to regularly check our specials page for the latest deals and discounts on BOTOX and all of your favorite surigcal, non-surgical and skin treatments
Beauty lovers: join our VIP Membership Program to save on BOTOX, Juvederm and other dermal fillers, laser services, retail purchases AND MORE!
View our before and after gallery to see real BOTOX patient results
Read patient reviews for Basu Aesthetics + Plastic Surgery on RealSelf.com
Schedule Your Houston BOTOX Consultation
Take the first step toward achieving your ideal look by reducing lines and wrinkles and rejuvenating your skin with BOTOX Cosmetic. Led by board certified plastic surgeon Dr. Bob Basu, the Basu Aesthetics & Plastic Surgery medical spa team is a highly-trained group of nurse injectors, licensed aestheticians, and other aesthetic professionals with the skills to help you reach your goals safely.
Our Houston medspa has two locations for your convenience, in both Cypress and the Galleria and Uptown Houston area, where we specialize in quick, efficient, and effective non-surgical medspa treatments to help you look your best.
Call us at (713) 799-2278 or contact us online to schedule your personal consultation today.