Cypress Office
Basu Aesthetics + Plastic Surgery: C. Bob Basu, MD
9899 Towne Lake Parkway, Suite 100
Cypress, Texas 77433
Phone: (713) 799-2278

Houston Office
Basu Aesthetics + Plastic Surgery: C. Bob Basu, MD
1200 Binz Street, Suite 950
Houston, Texas 77004
Phone: (713) 799-2278

Breast Revision Houston, TX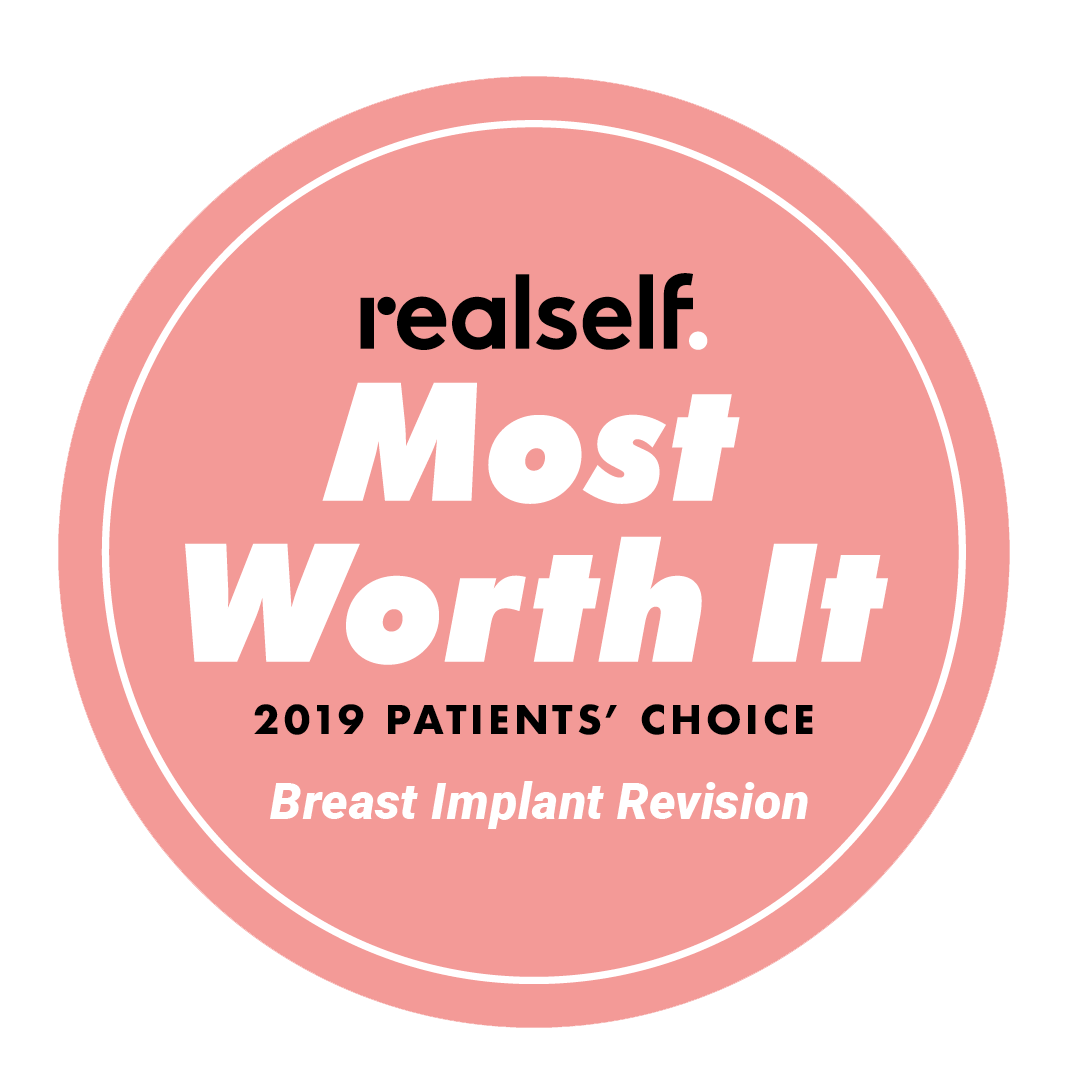 While many Houston women remain happy with their breast augmentation results long-term, breast implants are not considered to be lifetime devices. Sometimes, a breast implant revision is medically necessary, as in the case of an implant rupture. Other times, woman may elect for an implant revision procedure for aesthetic reasons.

Whatever the reason may be, Dr. Bob Basu of Basu Aesthetics + Plastic Surgery specializes in
breast revision in Houston
, and can offer beautiful results. His experience and sensitive approach to meet each woman's unique needs makes Dr. Basu one of the top breast surgeons in Texas.
Contact us online or call our office today at (713) 799-2278opens phone dialer to schedule a consultation at Basu Aesthetics + Plastic Surgery, conveniently located in Houston and Cypress.
Why Consider Breast Implant Revision?
There are both medical and aesthetic reasons women consider breast implant revision surgery. If you are experiencing any of the following symptoms, you may be a good candidate for an implant revision:
Your saline implants have deflated, indicating a rupture
An MRI suggests that your silicone implants have ruptured
Your implants have shifted in position
You want to change the size or shape of your implants
You are otherwise dissatisfied with the appearance of your breasts
If the results of a previously performed breast augmentation have left you feeling self-conscious or otherwise unhappy, Dr. Basu can work with you to design a breast revision plan tailored to meet your goals. Please note that to be considered as a candidate for breast implant revision surgery, you must have a BMI of 40 or less.
Bob Basu, MD, MPH, FACS
Princeton-Educated, Nationally Recognized,

Board-Certified

Plastic Surgeon
Over 16,000 Cosmetic Procedures Performed
Top Doc in "Best Plastic Surgeon" category for over a decade

How Much Does Breast Implant Revision Cost in Houston?
The cost of Houston breast revision varies depending on the surgeon and practice. Your total costs will include facility fees, charges related to anesthesia and pre-op and post-op appointments.
When an implant revision is necessary due to a defective or ruptured implant, it may be covered by the manufacturer's warranty. Many breast implant warranties carry a lifetime replacement policy and some financial assistance to help pay for the out-of-pocket cost of revision surgery. At Basu Aesthetics + Plastic Surgery, we also offer plastic surgery financing options to help make your procedure even more affordable.
Your Breast Implant Revision Options
Dr. Basu can help you determine which options might be best for your revision surgery, and he can discuss them in more detail during your consultation.
In many cases of implant revision, breast implants need to be replaced in order to achieve the desired results. In this situation, some women choose to reevaluate their implant options.
Saline implants can be a good choice for women who want higher, rounder look. Because they're custom-filled after the implant is in place, saline implants can be an ideal choice for women hoping to balance out breast asymmetry.
Silicone implants more closely mimic the look and feel of natural breasts, so they may be a good option for slender or petite women who have minimal breast tissue to cover their implants.
Many women view breast implant revision as an opportunity to switch implant types, profiles or sizes. During your consultation, Dr. Basu can help you determine which implants might be a good fit for you.
Sometimes, a breast lift may be necessary during an implant revision procedure to achieve the results you want. If your implants have shifted in position, Dr. Basu may suggest adding a breast lift to your revision surgery to maximize your results.
Your Breast Implant Revision Surgery
Although Dr. Basu's surgical approach may vary depending on the reason for your breast implant revision, the procedure is often similar to that of your initial breast augmentation. Dr. Basu may even be able to use the original incision site to minimize additional scarring.
Your Recovery & Results
Most women can expect their recovery to be similar to that following their initial breast augmentation. But because everyone's body heals differently and each revision surgery is unique, recovery times can vary. Throughout the weeks and months following your revision surgery, your implants will settle into place, revealing your final results.
More Breast Implant Revision Resources
Schedule Your Consultation
To take the first step toward achieving your ideal figure with breast implant revision surgery, contact us online or call our office today at (713) 799-2278opens phone dialer.