Northwest Houston
Cypress Office
9899 Towne Lake Parkway, Suite 100
Cypress, Texas 77433
(713) 799-2278

Galleria/Uptown
Houston Office
1700 Post Oak BLVD, Suite 1-280
Houston, Texas 77056
(713) 799-2278

Breast Augmentation with Lift Houston, TX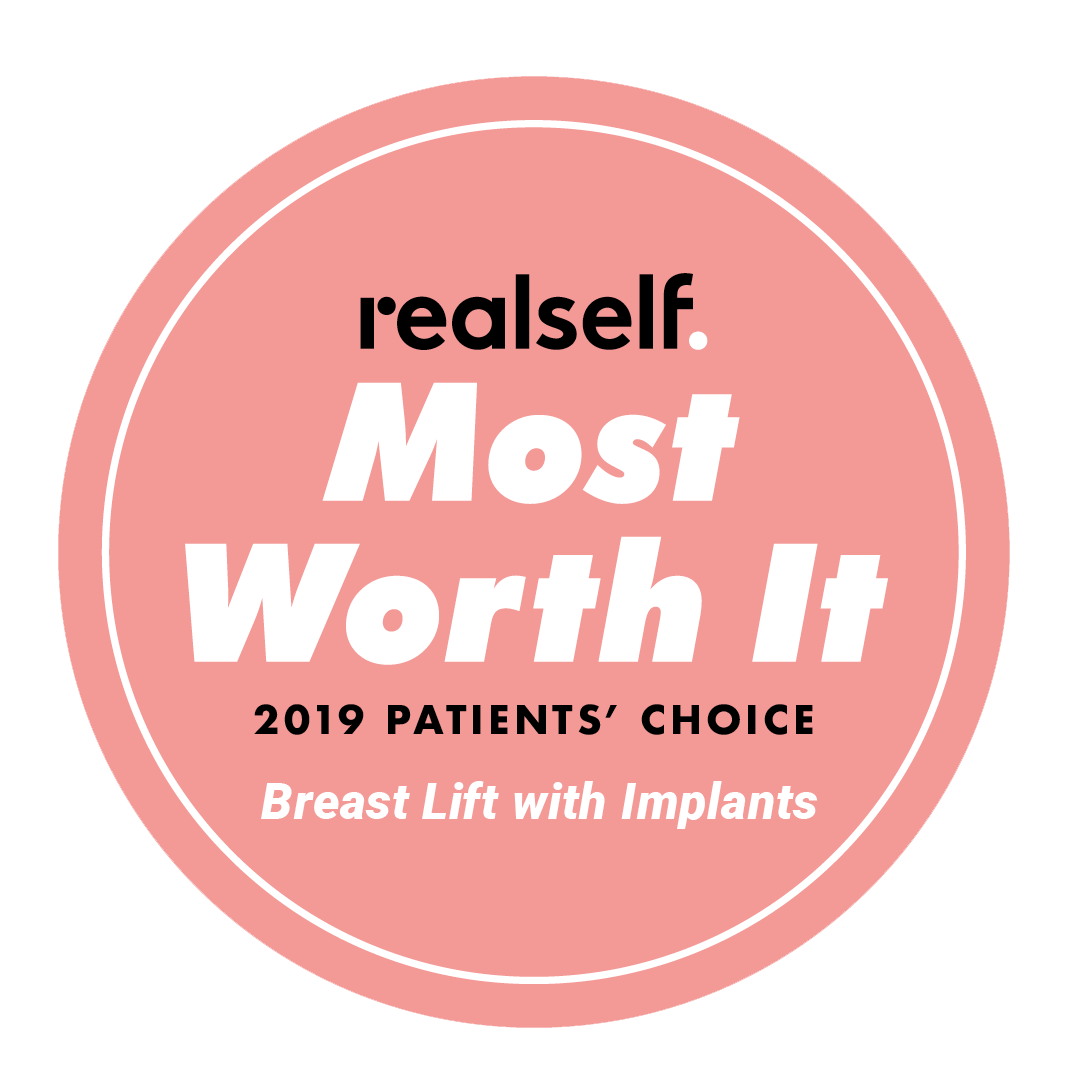 On its own, breast augmentation may be enough to help some women achieve their ideal figures; however, when combined with a breast lift, the results can be even more flattering. Women who have some amount of breast sagging can increase their breast volume while also lifting and reshaping their breasts for a perkier look with a combination breast augmentation and lift in Houston and Cypress, TX, with board-certified plastic surgeon Dr. Bob Basu. As a specialist in breast enhancement with experience performing a range of breast procedures for women throughout Texas, Dr. Basu has the insight needed to deliver custom-tailored, natural-looking results.
Contact us online or call our office today at (713) 799-2278 to schedule a consultation at Basu Aesthetics + Plastic Surgery, conveniently located in Cypress and Houston.
Why Consider Breast Augmentation with Lift?
Women considering breast enhancement may be good candidates for a combined breast augmentation and lift. Ideal candidates include:
Women who have lost breast volume due to pregnancy, age or weight loss
Women with nipples that point downward or whose breasts have a droopy shape
Women with minor breast sagging who don't want sagging to worsen with implants
Women who are at a healthy/stable weight and have a BMI of 40 or less
If you are unhappy with the size, shape or position of your breasts, you may be a candidate for our Houston breast augmentation with lift procedure.

How Much Does Breast Augmentation with a Lift Cost in Houston?
The cost of your procedure will vary depending on implant type, the surgical approach Dr. Basu uses and whether you are having any additional procedures. Your costs will include facility fees, anesthesia costs and your pre-op and post-op appointments.
At Basu Aesthetics + Plastic Surgery, we offer frequent special promotions for breast enhancement procedures. We also connect women with plastic surgery financing options to make their procedures even more affordable.
Bob Basu, MD, MBA, MPH, FACS
Princeton-Educated, Nationally Recognized,

Board-Certified

Plastic Surgeon
Over 16,000 Cosmetic Procedures Performed
Top Doc in "Best Plastic Surgeon" category for over a decade

Your Breast Augmentation and Lift Options
If you've decided to move forward with breast enhancement, you'll have a number of options to consider. Dr. Basu works closely with each woman to develop a surgical approach that best meets her unique needs. He also provides thorough assistance in choosing the right breast implant so you can get the results you want from your breast enlargement.
Saline vs. Silicone Breast Implants
You will have the option of selecting either saline-filled or silicone gel-filled breast implants. During your initial consultation with Dr. Basu, he will show you samples of each implant so you can feel their textures. He will also explain the main advantages and limitations of each type to help you make your choice.
Implant Placement
Breast implants can be submuscular, placed under the pectoral muscles, or subglandular, placed over the pectoral muscles. The best technique for you depends on your anatomy, your existing breast size and your ideal results. Dr. Basu specializes in the advanced dual-plane technique, also known as partially under the muscle, which can help women with minor breast sagging achieve the best outcome.
Additional Procedures
Our Houston breast augmentation with lift can be combined with other procedures for a more comprehensive approach to your cosmetic goals. Many mothers include a breast lift and augmentation in their mommy makeovers, along with procedures like abdominoplasty or liposuction.
Your Breast Augmentation and Lift Surgery
During your initial consultation, Dr. Basu will explain the surgical process in greater detail, as well as what you can expect during your recovery. He will also discuss your hopes and concerns regarding breast enhancement and give you a better idea of the results you can expect.
Dr. Basu uses general anesthesia when performing breast enhancement. He begins with the incision. He'll then create a pocket for the breast implant and insert the implant. Finally, he'll lift and reshape the breasts, tightening the breast skin and excising any extra. He can also resize the areolas and reposition the nipples if needed. Incisions are closed with sutures underneath the skin for optimal healing.
Your Recovery & Results
Following your surgical date, you will need to rest for several days and avoid any lifting or other strenuous activities. Dr. Basu will provide you with a special post-surgical bra to promote blood circulation and minimize swelling. You may gradually resume your normal activities over the following weeks and months. Most people are able to see their final results within 6 months.
More Breast Augmentation and Lift Resources
Schedule Your Consultation
The results of your breast surgery are the direct result of the experience, skills, and artistry of your plastic surgeon. Dr. Bob Basu has successfully performed over 16,000 aesthetic procedures and has over 14 years of experience with breast and body procedures.
Dr. Basu has honed his techniques and artistry and is known for his superior surgical results. He believes the key to excellent results is to enhance and perfect your existing body features. He performs all breast enhancement surgeries with 100% honesty regarding the results you can expect to achieve.
To take the first step toward achieving your ideal figure with breast enlargement and lift, contact us online or call our office today at (713) 799-2278. Our practice has two locations for your convenience, in both Cypress and the Galleria and Uptown Houston area.