Northwest Houston
Cypress Office
9899 Towne Lake Parkway, Suite 100
Cypress, Texas 77433
(713) 799-2278

Galleria/Uptown
Houston Office
1700 Post Oak BLVD, Suite 1-280
Houston, Texas 77056
(713) 799-2278

Breast Reconstruction Houston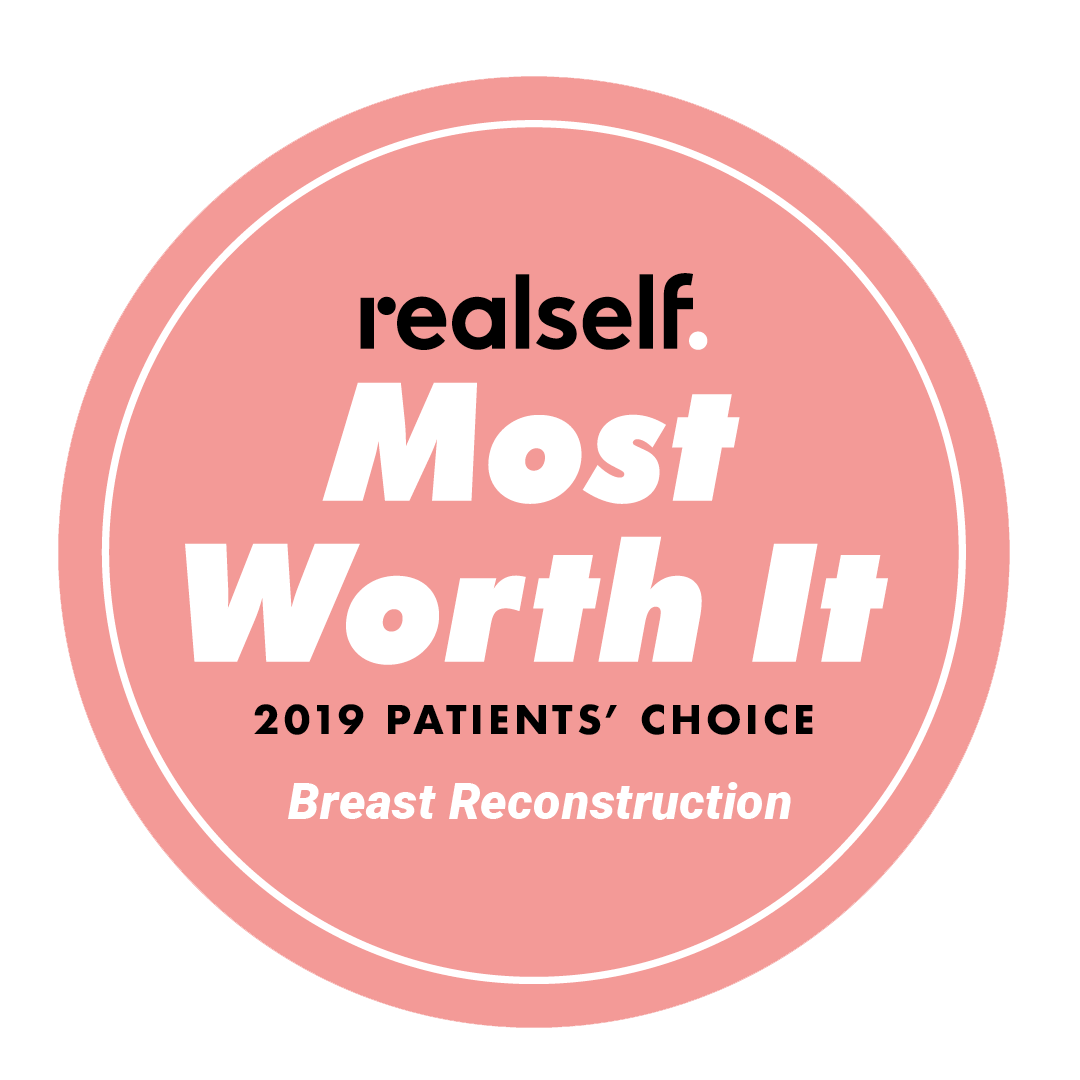 Many women seek breast reconstruction surgery to help them regain their self-confidence and a positive body image following breast cancer treatment. Board-certified plastic surgeon Dr. Bob Basu regularly performs breast reconstruction surgery at his practice in Houston and Cypress to improve the breast shape, size and appearance through the use of various plastic surgery techniques. He is committed to providing a comfortable environment and a sensitive approach that tailors each procedure to fit each woman's needs. His experience, knowledge and attention to detail make Dr. Basu one of the top breast reconstruction surgeons in all of Texas.
Contact us online or call our office today at (713) 799-2278 to schedule a consultation at Basu Aesthetics + Plastic Surgery, conveniently located in Cypress and Houston, Texas.
Why Consider Breast Reconstruction?
There are a number of reasons women choose to have breast reconstruction following a mastectomy. Some of the most common reasons include:
A desire for a sense of wholeness following a breast cancer diagnosis
A more positive emotional experience of losing one or both breasts
Participation in certain activities, such as swimming, where having two whole breasts can be more comfortable
A concern with the aesthetic appearance of having asymmetrical breasts after a unilateral mastectomy
The choice to have breast reconstruction or not is a highly personal one. Dr. Basu encourages each woman considering breast reconstruction to take her time in making her final decision. Please note that to be considered as a candidate for breast reconstruction surgery, you must have a BMI of 40 or less.
Why Choose the Team at Institute of Advanced Breast Reconstruction?
Bob Basu, MD, MBA, MPH, FACS
Princeton-Educated, Nationally Recognized,

Board-Certified

Plastic Surgeon
Over 16,000 Cosmetic Procedures Performed
Top Doc in "Best Plastic Surgeon" category for over a decade

How Much Does Breast Reconstruction Cost in Houston?
Breast reconstruction is generally covered by health insurance, including all associated pre-op appointments and aftercare. Women can choose to have reconstruction immediately after a mastectomy or many years later, and their decision should not affect their coverage.
Your Options for Breast Reconstruction
Because each woman's unique needs and goals vary, Dr. Basu will plan your breast reconstruction procedure to maximize your individual results. Dr. Basu is highly skilled and experienced in performing both types of breast reconstruction:
DIEP flap reconstruction: During a DIEP flap reconstruction, tissue taken from the abdomen is used to recreate the breasts without the use of implants for a very natural look and feel.
Reconstruction with breast implants: For women who may not have enough available tissue to use for flap-based reconstruction, or for those who desire an increase in breast size, breast reconstruction with implants remains a popular choice.
Revision of Reconstructed Breasts: Some women may not be satisfied with the results of a previous breast reconstruction. Breast reconstruction revision surgery can address these concerns to improve breast appearance.
Breast Reconstruction Options
While many women choose to have breast reconstruction immediately following their mastectomy, others decide to wait to have reconstruction for either medical or personal reasons. Breast reconstruction can be performed at any time, including years after a mastectomy. Many women feel that immediate reconstruction helps with the emotional experience of losing one or both breasts. However, others may feel more comfortable with recovering from their mastectomy before deciding to move forward with reconstruction.
Your Breast Reconstruction Surgery
Your breast reconstruction surgery will vary depending on which type of reconstruction you choose and the approach Dr. Basu uses to create your results. During your consultation, Dr. Basu will discuss your options for breast reconstruction surgery in detail with you, as well as help you to decide which type of reconstruction may be best.
In the case of a unilateral breast reconstruction, your reconstruction may be combined with other breast enhancement procedures. This can help to ensure that your results are as symmetrical and natural-looking as possible. Many women require more than one procedure to obtain the best results.
Your Recovery & Results
The recovery process following breast reconstruction varies for each individual and depends on the type of reconstruction and any other medical conditions or treatments. Typically, Dr. Basu recommends that women plan to take 1 to 2 weeks off from work after their procedure to ensure a safe and comfortable recovery. It's common to experience some swelling, bruising and discomfort, which should gradually fade over the coming weeks.
Within 4 to 6 weeks after breast reconstruction, many women can begin to resume more physical activity. Throughout the weeks and months following your breast reconstruction, you will begin to notice your final results taking shape.
More Breast Reconstruction Resources
Schedule Your Consultation
To learn more about your options for breast reconstruction surgery, contact us online or call our office today at (713) 799-2278.