Northwest Houston
Cypress Office
9899 Towne Lake Parkway, Suite 100
Cypress, Texas 77433
(713) 799-2278

Galleria/Uptown
Houston Office
1700 Post Oak BLVD, Suite 1-280
Houston, Texas 77056
(713) 799-2278

Restylane® Injections Houston
The Restylane family of fillers smooth wrinkles and add gorgeous volume to skin & lips
Hyaluronic acid is a substance that occurs naturally in your skin to retain moisture. Restylane® fillers harness the power of this natural chemical in their injectable dermal fillers, each of which utilizes a different formulation of hyaluronic acid to achieve different kinds of results. Injected precisely using a very fine needle (and an eye for aesthetics), these fillers add long-lasting volume to areas like the cheeks, lips, and even the nose and hands. They can also smooth wrinkles by filling out the skin contours.
Our expert injectors have years of experience with these fillers. Book a consultation at our Houston plastic surgery center to discuss your facial contouring goals with them, and they will help you choose the combination of products that can best serve your needs. Contact us online or call our office today at (713) 799-2278 to schedule a consultation at Basu Aesthetics + Plastic Surgery, conveniently located in Houston and Cypress.
Read on to learn more about the entire family of Restylane fillers:
How much does Restylane cost in Houston?
The price of Restylane in Houston varies based on how much you will need to fulfill your aesthetic goals. Your total costs will include the cost of the product as well as charges associated with your injector. Although it's non-surgical, getting Restylane injections is considered a medical procedure, which is why it's important to receive this injectable treatment from a professional medical spa.
At Basu Aesthetics + Plastic Surgery, we offer frequent special promotions for a variety of cosmetic treatments. We also offer plastic surgery financing options so you can make your procedures as affordable as possible.
Restylane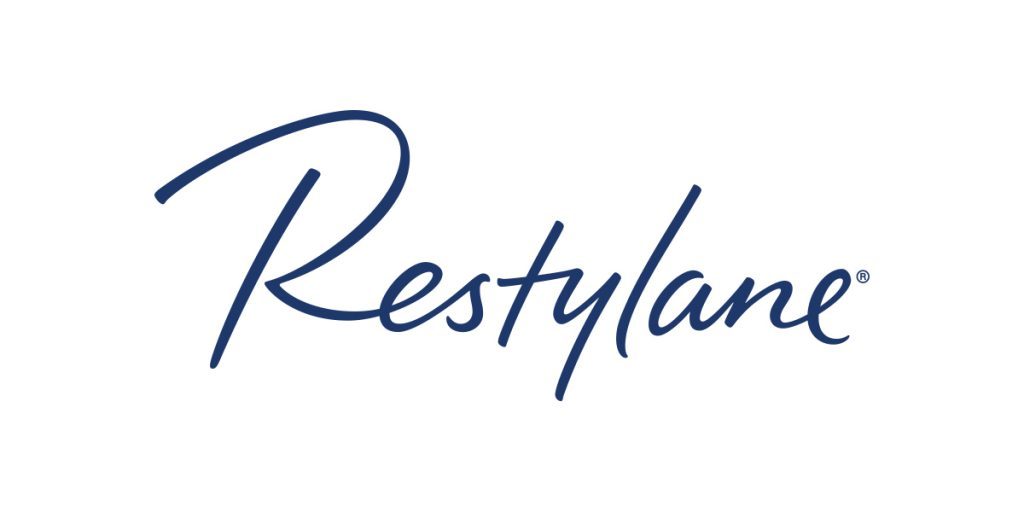 The classic Restylane formula works to fill out smile lines, marionette lines, and the corners of the mouth. We also use this formula for lip enhancement in cases where a larger volume is desired.
Restylane-L
Restylane-L can be used for the same results as Restylane, but it also contains lidocaine to reduce discomfort when injected.
Restylane Lyft
Lyft gives volume to the cheeks and other midface areas that have lost volume or simply need a lifted contour. It's also the only Restylane filler FDA-approved for injection into the hands. Formulated differently for this use, Lyft can be injected more deeply into the skin to create an overall smoothed, volumized appearance. This product contains a small amount of lidocaine to prevent soreness after injection.
Restylane Refyne and Defyne
A flexible, newer-generation pair of fillers, Refyne and Defyne are often used together as part of a global treatment for the nasolabial folds and marionette lines. Refyne touches up smaller wrinkles, while Defyne creates a more dramatic change in deeper folds.
Bob Basu, MD, MBA, MPH, FACS
Princeton-Educated, Nationally Recognized,

Board-Certified

Plastic Surgeon
Over 16,000 Cosmetic Procedures Performed
Top Doc in "Best Plastic Surgeon" category for over a decade

Restylane Silk
Restylane Silk is a fine-particle hyaluronic acid used to precisely contour the lips—Restylane's first lip-specific filler. Silk can be injected into the lips directly, as well as into the area just above the lips. Using a smaller particle of hyaluronic acid than the other formulas, Silk treats vertical lines, loss of volume, asymmetry, and lack of shape to create natural-looking lips.
Restylane Kysse (New!)
The newest Restylane filler, Kysse is formulated with XpresHAn Technology™, a "cross-linking gel" that allows the filler to move along with your lips. Kysse adds volume, enhances texture and color, and remains flexible. Like Silk, Kysse can be used precisely to add the desired contour to your lips.
Schedule Your Consultation
To take the first step toward achieving your ideal look with Restylane®, contact us, or call our Houston office today at (713) 799-2278 .