Northwest Houston
Cypress Office
9899 Towne Lake Parkway, Suite 100
Cypress, Texas 77433
(713) 799-2278

Galleria/Uptown
Houston Office
1700 Post Oak BLVD, Suite 1-280
Houston, Texas 77056
(713) 799-2278

Eyelid Lift Surgery (Blepharoplasty) Houston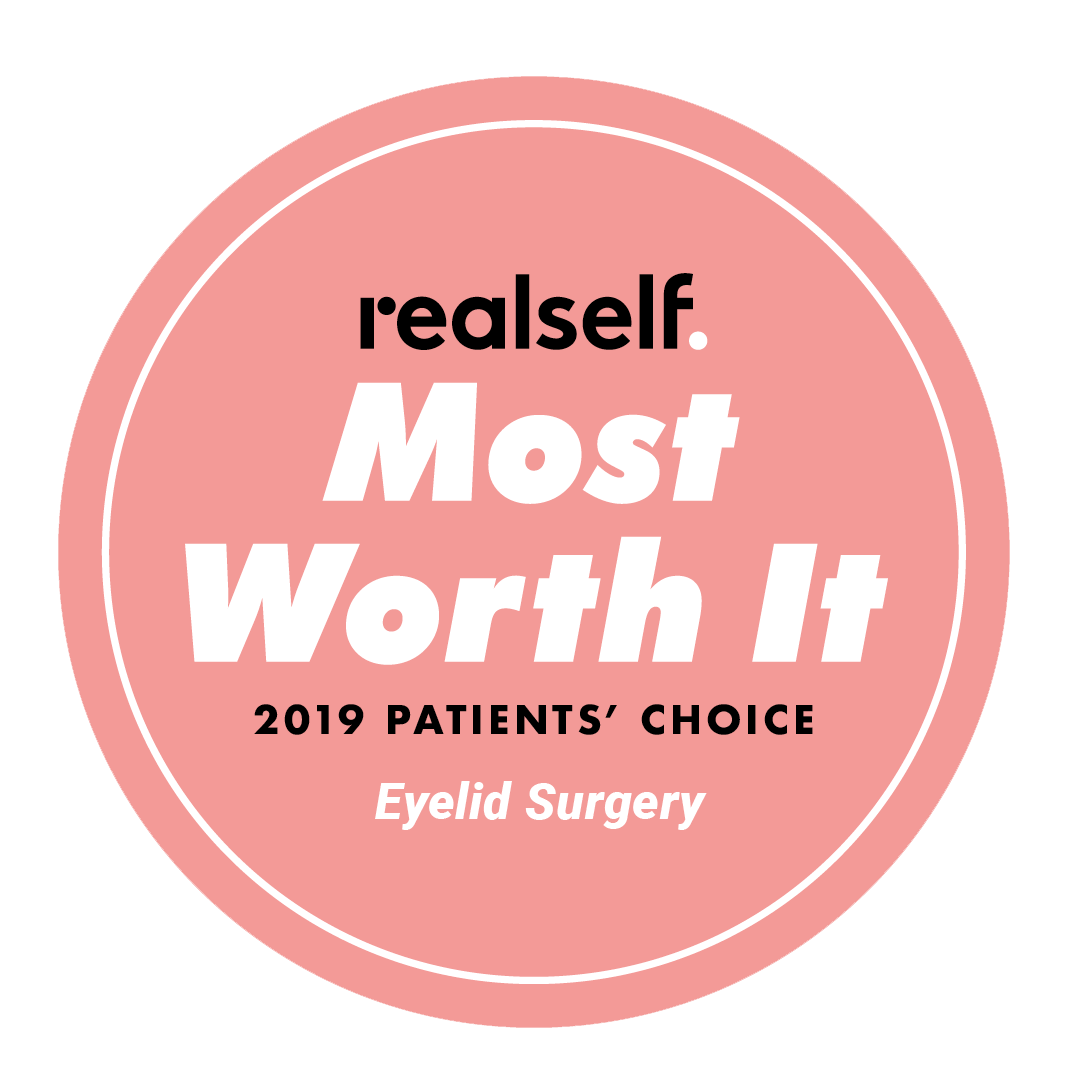 Many men and women who feel they always look tired from the "bags" under their eyes or from loose skin or sagging eyelids (eyelid ptosis) can benefit from blepharoplasty, often called eyelid lift surgery. This procedure creates a more alert and open look to the eyes by reducing bags below the eyes and lifting and tightening loose skin above the eyes. In addition to the cosmetic benefits of upper or lower eyelid surgery with a more refreshed rejuvenated look, many people also choose eyelid surgery to improve their ability to see, as excess skin around the eyes can actually impair vision.
Dr. Bob Basu is a board-certified plastic surgeon who specialize in eyelid lift surgery. Their experience and sensitive approach to each person's needs make Basu Aesthetics + Plastic Surgery one of the top plastic surgery practices in the area, helping men and women throughout Texas look and feel confident and refreshed.
Contact us online or call our office today at (713) 799-2278 to schedule a consultation at our Houston or Cypress offices.
WHY CONSIDER EYELID SURGERY?
Those who seem to always appear tired, lethargic, or much older than they feel may be good candidates for an eyelid lift. Eyelid surgery can correct a variety of concerns, including:
Excess or loose skin above the eye (eyelid ptosis)
Sagging, puffy, and/or dark skin below the eye (eyelid fat bags)
Drooping lower eyelids
If you'd like to give your face a boost, eyelid surgery can help restore a youthful, alert appearance to your eyes, which can often make the entire face look brighter and refreshed.
PEOPLE ALWAYS SAY I LOOK TIRED…WHAT CAN I DO?
HOW MUCH DOES AN EYELID LIFT COST IN HOUSTON?
The cost of eyelid surgery in Houston varies depending on the surgeon and practice. Your total costs will include facility fees, the cost of anesthesia, and your pre-op and post-op appointments. For those seeking eyelid surgery due to a medical concern such as vision impairment, some insurance plans may help to cover the costs associated with your procedure.
At Basu Aesthetics + Plastic Surgery, we offer frequent special promotions for eyelid lifts, as well as a variety of plastic surgery financing options to make your procedure as affordable as possible.
YOUR EYELID SURGERY OPTIONS
Dr. Basu will discuss your concerns with you and explain the details of eyelid lift cosmetic surgery. There are a number of options that you may want to consider combining with your eyelid lift to help you achieve the results you desire. These can include:
Double fold eyelid surgery: Dr. Basu specializes in double fold eyelid surgery, which is designed to address the unique cosmetic concerns for those of certain ethnic groups. Both surgeons will take the time to evaluate your individual eye anatomy, skin characteristics, and goals to give you the eyelid surgery outcome that you want.
Brow lift: In some cases, Dr. Basu will address the position and shape of your brows to achieve a better, long-lasting result. Surgical and non-surgical options will be reviewed to address goals.
Facelift: Although a facelift does not address the skin around the eyes, when combined with an eyelid lift, face surgery can help tighten the overall structure of the face, resulting in a smooth, younger-looking appearance.
Please note that to be considered as a candidate for any surgical procedure, you must have a BMI of 40 or less. If you are in good health and are a good candidate for eyelid lift surgery, Dr. Basu will work with you individually to design a surgical plan that will deliver the results you desire.
YOUR EYELID LIFT RECOVERY & RESULTS
After your eyelid lift, you may experience some swelling, redness, or bruising near the eyes, but these symptoms typically diminish within the next 1 to 2 weeks. Giving your eyes plenty of rest in the days following your procedure can help to improve the healing process. Most men and women are able to return to their normal routines within 1 to 2 weeks following surgery.
MORE EYELID LIFT RESOURCES
View our before and after photo gallery to see real eyelid lift results.
Read our patient reviews on RealSelf.com.
SCHEDULE YOUR CONSULTATION TODAY
To take the first step toward achieving a younger, more refreshed look through an eyelid lift procedure, contact us online or call our Houston office today at (713) 799-2278.