Cypress Office
Basu Aesthetics + Plastic Surgery: C. Bob Basu, MD
9899 Towne Lake Parkway, Suite 100
Cypress, Texas 77433
Phone: (713) 799-2278

Houston Office
Basu Aesthetics + Plastic Surgery: C. Bob Basu, MD
1200 Binz Street, Suite 950
Houston, Texas 77004
Phone: (713) 799-2278

Lip Injections
Although there are a wide variety of surgical and non-surgical methods available for lip enhancement today, our preferred approach for best results and safety is to use hyaluronic acid fillers to deliver beautiful, natural results. You won't get "duck lips" here, just beautiful, natural lips that won't be obvious to the world.
At Basu Aesthetics + Plastic Surgery, we exclusively use Allergan products. For lip injections, this typically includes JUVÉDERM® Ultra Plus XC, JUVEDERM Vollure XC and/or JUVÉDERM® Volbella XC.  These are our preferred fillers for lip injections because they have a reputation for being a very smooth filler product that is easy to inject and can achieve very soft lip enhancement results.
Contact us online or call our office today at (713) 799-2278 to schedule a consultation at Basu Aesthetics + Plastic Surgery, conveniently located in Houston and Cypress.
Follow us on instagram for even more lip enhancement photos
How much do lip injections cost in Houston?
The typical price range of lip enhancement for our patients runs from $400 to $725. This range is heavily dependent on the amount of product used and your unique anatomy. We're happy to share price ranges over the phone and will go over how the cost is calculated in detail prior to treatment.
With lip injections and all the services we offer at Basu Aesthetics + Plastic Surgery, we're committed to educating our patients about every detail before you come to the office, including the costs.
We also offer easy financing options to help make your procedure even more affordable. If you have a CareCredit card, remember you can use that for fillers too!
Are there any specials or deals for lip injections?
With all Allergan products (Botox®, JUVÉDERM®, CoolSculpting, and skin care), you can earn points with the Brilliant Distinctions loyalty program. If you're not signed up yet, click here to get started and check our specialspage for current offers.
How many cc's or units or syringes will I need for my lips?
1 syringe of JUVÉDERM® = 1 ml. To put this into perspective, there are 15ml in 1 tablespoon. 1ml is a small amount of product but can achieve great results.
The amount of product you'll need varies depending on your goals and baseline anatomy.  A slow, gradual build will give the most natural result. At the first visit, we begin with 1 ml or less. We recommend a follow up appointment 2 weeks after to evaluate adding any additional product.
How long does it take to get lip injections?
Lip fillers usually take about 45 minutes to inject, although this does vary.
Does it hurt to get lip injections?
Lip injections don't hurt. We do a dental block to make this a very comfortable treatment, and the latest formulations of JUVÉDERM® contain lidocaine, a local anesthetic, which allows for a comfortable procedure without a staged series or additional anesthesia. Ice is always available post procedure to minimize swelling.
How long does it take to recover and see the final results?
There is no downtime associated with lip enhancement and you can return to your normal routine immediately following your appointment. However, you should avoid strenuous activity in the first 24 to 48 hours after treatment.
Lip enhancement using dermal fillers may produce temporary side effects such as mild bruising, swelling or redness. This should resolve within 1 to 2 weeks. Final results are seen after the swelling subsides, typically around 2 weeks post-treatment.
How long will my lip injections last?
Lip enhancement results with JUVÉDERM® vary and may last about 12 to 18 months.
Are there any alternatives to JUVÉDERM®?
Lip enhancement can also be accomplished using fat injections. This option involves harvesting fat from another location on your body through liposuction and injecting the fat into the lips for a more voluminous appearance.
Who does the injections at Basu Plastic Surgery?
Tiffany Morgan is our board certified aesthetic nurse specialist, she treats patients under the close supervision of board certified plastic surgeon Dr. Bob Basu and has been a valuable asset to the Basu Aesthetics + Plastic Surgery team since 2015.  
As a self-proclaimed perfectionist, Tiffany strives to make each and every patient happy and to enhance their confidence when they leave her chair.  Every one of her patients knows that she is fully invested in their care from beginning to end, which is what leads her patients to write five-star reviews like this:
Tiffany at Basu Plastic Surgery is THE LIP QUEEN.  "Tiffany is AMAZING. She knew I was nervous and made me feel calm and collected and certain that she would not let me leave unless I was 100% happy with the outcome. She TAKES HER TIME and PERFECTS the shape, size and all over quality of your lips and their outcome. I would refer her 1000x over and will be a forever customer. You can feel how genuine she is and that she truly cares. Your not just another client. Her follow up is phenomenal and she will make sure that you are happy for the long term results. There is no one better!"
Bob Basu, MD, MPH, FACS
Princeton-Educated, Nationally Recognized,

Board-Certified

Plastic Surgeon
Over 14,000 Cosmetic Procedures Performed
Top Doc in "Best Plastic Surgeon" category for over a decade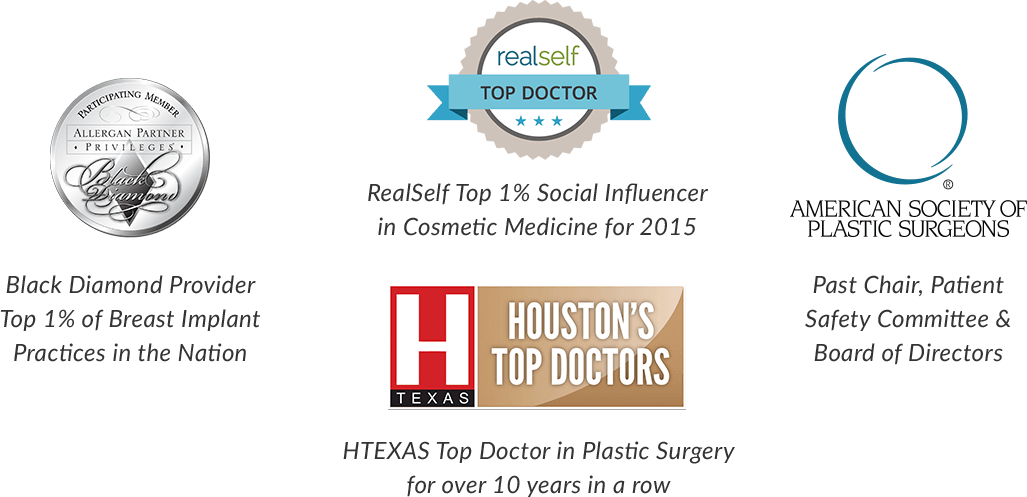 How soon can I get an appointment?
We are often able to take same-day appointments, especially if you are a repeat patient and call early in the day. New patients need a little more time for consultation, but don't hesitate to call (713) 799-2278and inquire about appointment availability as we are often able to schedule injectable consults and treatments for the same day or the next day.
Schedule your consultation
Contact us online or call our office today at (713) 799-2278to learn more about lip injections at Basu Aesthetics + Plastic Surgery in Northwest Houston.