Northwest Houston
Cypress Office
9899 Towne Lake Parkway, Suite 100
Cypress, Texas 77433
(713) 799-2278

Galleria/Uptown
Houston Office
1700 Post Oak BLVD, Suite 1-280
Houston, Texas 77056
(713) 799-2278

Internal Bra Technique
Women with breast sagging who desire more fullness and perkiness to their breasts may benefit from the specialized internal bra technique available in Houston at Basu Aesthetics + Plastic Surgery. The internal bra acts as extra support for the breasts and breast implants to help women achieve the firmness and cleavage they desire.
Dr. Bob Basu is a board-certified plastic surgeon who specializes in the internal bra technique with several different supporting materials such as GalaFlex. His experience creating natural-looking breast enhancement results and his extensive involvement in cutting-edge techniques make him a top choice among women in Texas for achieving their ideal figures.
Contact us online or call our office today at (713) 799-2278 to schedule a consultation at Basu Aesthetics + Plastic Surgery, conveniently located in Houston and Cypress.
Why Consider the Internal Bra?
Women considering a breast lift or breast augmentation with lift may be candidates for the internal bra technique. Some of the best candidates include:
Women with weak breast tissue that may not support an implant adequately
Women with breast implants who suffer from recurrent breast sagging
Women with breast implants who have had implant malposition
Please note that to be considered as a candidate for a breast augmentation or breast lift, you must have a BMI of 40 or less.
View Before & After photos of Breast Lift with Internal Bra Technique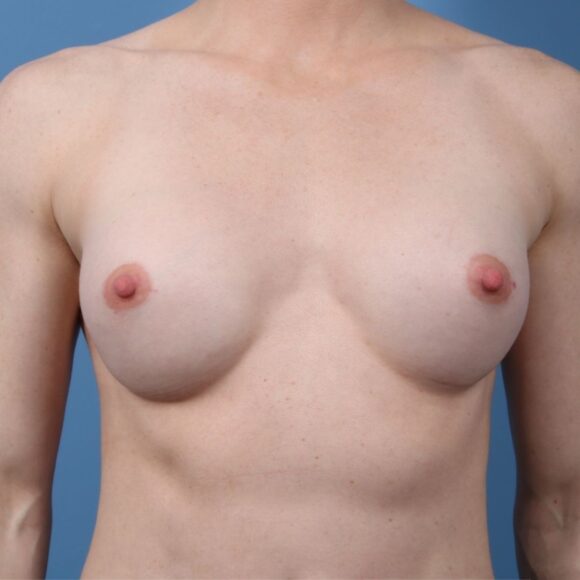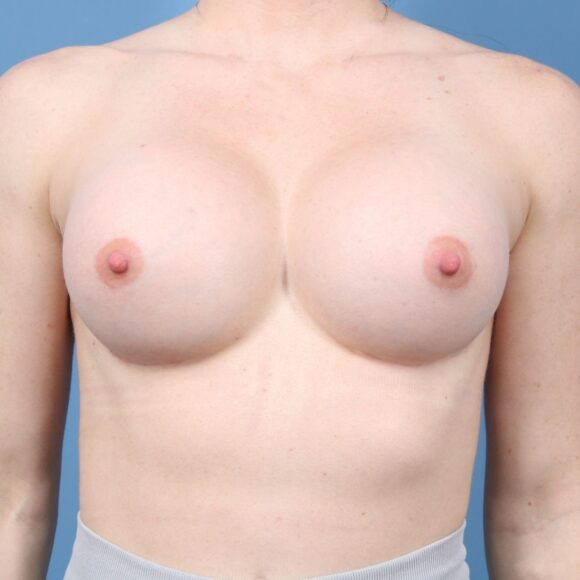 View more before and after photos »
How the Internal Bra Works
Many women would like to have higher, fuller breasts but lack the elasticity in their breast skin to support long-lasting results. When a woman's own tissue has some weakness due to weight loss, post pregnancy changes, age or a prior surgery, additional soft tissue support is required to achieve optimal cleavage and a higher breast position.
The internal bra technique mimics the support of a push-up bra within your own tissue. Just like the cup of a push-up bra boosts the breasts to remedy sagging, the internal bra technique creates better breast support internally.
Dr. Basu uses GalaFlex, to create soft tissue reinforcement with a flexible and durable scaffold that integrates into your natural breast tissue. These scaffolds encourage natural tissue growth that will eventually reabsorb the scaffold over the course of 12 to 18 months, leaving behind natural tissue with a firm and youthful breast silhouette.
How Much Does the Internal Bra Cost in Houston?
The exact costs of the internal bra vary depending on each individual. Many women combine the internal bra with breast augmentation or other procedures. Your total costs will include facility fees, anesthesia costs and your pre- and post-op appointments.
At Basu Aesthetics + Plastic Surgery, we offer frequently special promotions for breast enhancement. We also offer plastic surgery financing options to help make your procedure even more affordable.
""
I had a BA revision with the internal bra technique done after I was unhappy with my previous breast augmentation. The entire process was super smooth, the staff was incredibly nice, and I'm so in love with the results! I naturally have a low-set chest and so many other doctors told me that that was just my genetics, and there was nothing to do about it… Then I came here and Dr. Basu had no doubt he could create what I wanted, and they do look exactly like the photos I showed him… Everyone was so kind and made me feel comforted getting out of surgery. I felt no pain on the way home or really much at all after that. There was some tightness, drowsiness, inflammation etc. but I was pleasantly surprised with how little pain there was on surgery day and the entire recovery process. I'm so happy with everything I had to come review. 10/10.
— Actual Patient Google Review
Listen to our Podcast About Breast Implant Revision or Replacement
Breast implants need a "redo" most commonly because of volume loss from having kids, aging or weight loss, old implants, or health-related concerns. Dr. Basu shares all the different ways breast implant revision can be accomplished, including implant removal, replacement, with a breast lift, with fat transfer, or with the advanced internal bra technique.
Your Internal Bra Surgery
During your consultation with Dr. Basu, he will explain how the internal bra works in greater detail. He will also provide you with post-operative care instructions and a more specific idea of the results you can expect.
The internal bra technique is often combined with a limited scar periareolar lift or a full breast lift to tighten any loose skin on the breast. Depending on your individual case, the surgery can take anywhere from 3 to 5 hours. The internal bra is an outpatient surgery, so you can return home once your procedure is finished. In many cases, the internal bra can re-engineer a woman's natural breast tissue to achieve results that a breast augmentation and lift alone simply cannot achieve.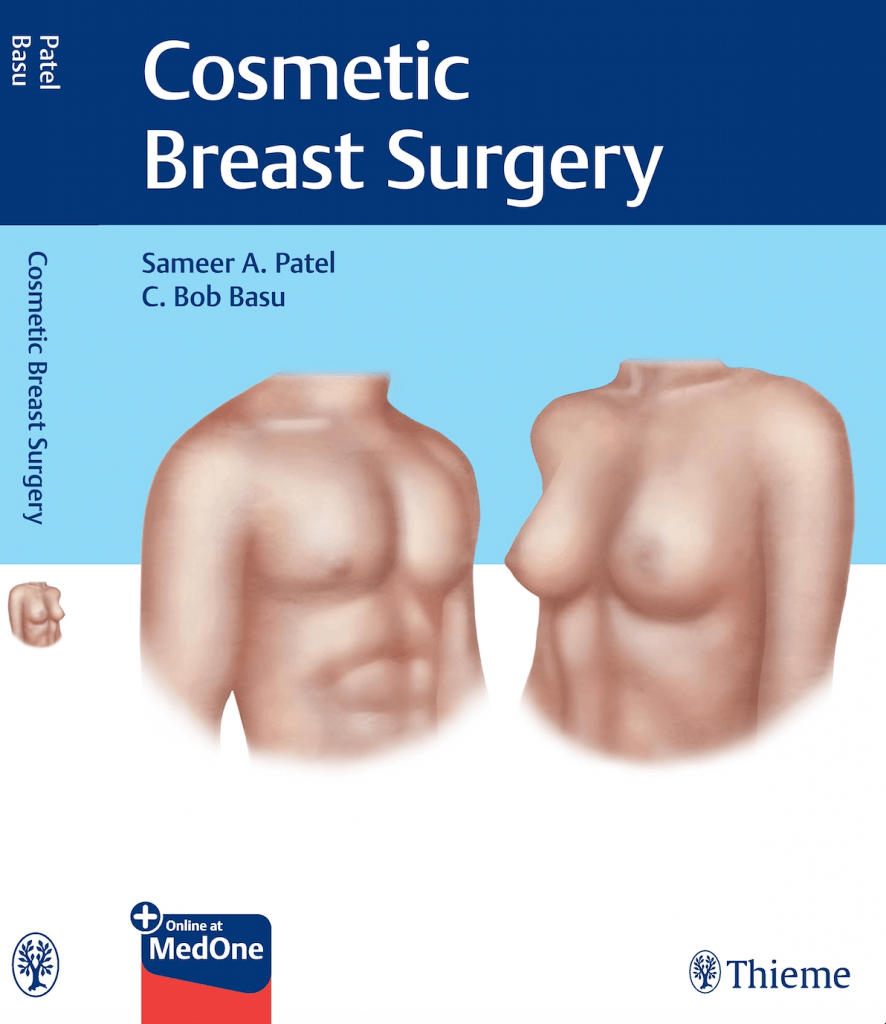 Cosmetic Breast Surgery (Textbook)
Dr. Basu's internal bra breast lift technique is one of many aesthetic surgeries detailed in Cosmetic Breast Surgery, a comprehensive guide to breast surgery published by Dr. Basu and Dr. Sameer A. Patel.
Cosmetic Breast Surgery contains chapters on a broad range of aesthetic breast surgeries, including breast augmentation, breast lift, breast reduction, and breast revision surgery, male aesthetics, and the internal bra technique.
Bob Basu, MD, MBA, MPH, FACS
Princeton-Educated, Nationally Recognized,

Board-Certified

Plastic Surgeon
Over 16,000 Cosmetic Procedures Performed
Top Doc in "Best Plastic Surgeon" category for over a decade

Schedule Your Consultation
To take the first step toward achieving your ideal figure with the internal bra, contact us online or call our Houston office today at (713) 799-2278.