Northwest Houston
Cypress Office
9899 Towne Lake Parkway, Suite 100
Cypress, Texas 77433
(713) 799-2278

Galleria/Uptown
Houston Office
1700 Post Oak BLVD, Suite 1-280
Houston, Texas 77056
(713) 799-2278

Mommy Makeover in Houston, TX
GET YOUR PRE-BABY BODY BACK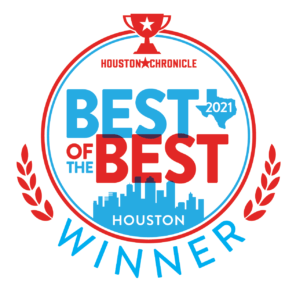 After pregnancy, it can be surprising how much your body changes in such a short amount of time. Your tummy can become stretched and saggy, which can be both a badge of honor and an annoyance. And many moms describe their breasts as "deflated" because they lose both their shape and position.
Although a mommy makeover usually combines breast enhancement and tummy tuck surgery, it can be designed to be whatever you need it to be. It is a customized set of procedures tailored to your needs to restore a fit, firm, pre-baby body.
A mommy makeover can be surgical procedures or non-surgical treatments, or a combination of both. Board-certified plastic surgeon Dr. Basu's extensive experience with breast and body procedures means you'll get recommendations and a plan designed just for you.
Dr. Bob Basu
A Mommy Makeover Specialist
Over 14,000 aesthetic procedures performed
Board-certified plastic surgeon, Princeton-educated and nationally recognized
Houston Top Doc in Plastic Surgery for over 12 years
Meet Dr. Basu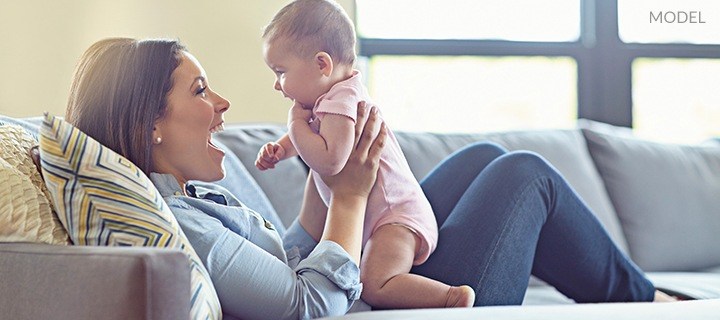 IS A MOMMY MAKEOVER RIGHT FOR ME?
You're a good candidate for a mommy makeover if you're not expecting to have any more children, are no longer nursing, are at or near your goal weight, and have no significant medical problems.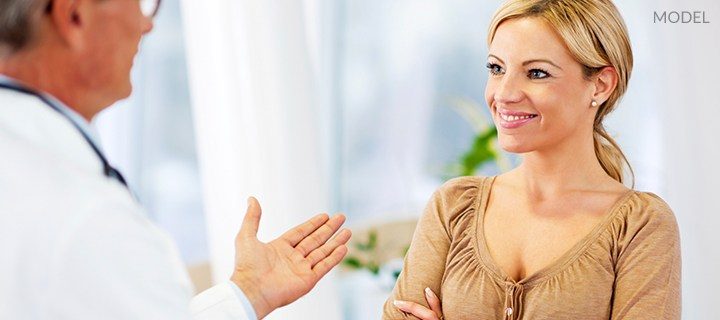 WHAT IS THE COST OF A MOMMY MAKEOVER?
A Houston mommy makeover cost depends on the procedures you have, but expect the fees to range from $12,000 to $20,000+.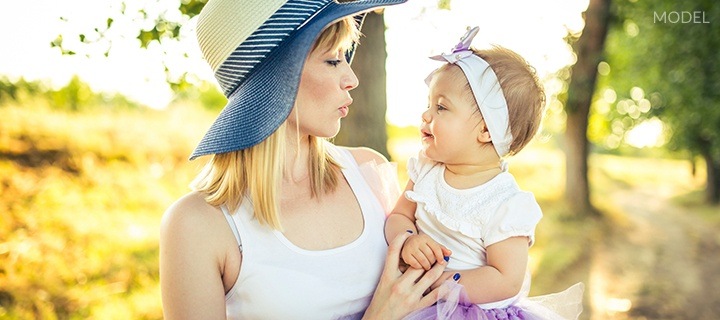 Recovery & Pain Control
You'll need to take it easy for a week or 2, but Dr. Basu's patients experience significantly improved comfort thanks to his advanced pain management techniques.
Benefits of a Mommy Makeover
The greatest benefit of a mommy makeover is the boost in your confidence and self-esteem from having your body restored to a firm, fit shape.
What can you expect from a mommy makeover?
Lifted, naturally-shaped breasts
Flatter, tighter tummy with no sagging or hanging abdominal skin
Stretch marks are partially or completely eliminated
Separated abdominal muscles (diastasis recti) are corrected for a flat, firm, tummy
Stubborn pockets of fat in areas such as the hips, thighs and abdomen are removed
Look and feel of the internal and external vaginal areas are restored
Body shape returns to a more shapely "hourglass" silhouette
Combining procedures offers an array of practical benefits which include:
Consolidated recovery time as compared to multiple surgeries
Cost savings on anesthesia fees, facility fees, and prescription medications
Reduced time away from work or other activities
Listen to Our Houston Plastic Surgery Podcast
Listen here to the Mommy Makeover episode of Behind the Double Doors, our Houston plastic surgery podcast hosted by Dr. Bob Basu.

WHO IS A CANDIDATE FOR A MOMMY MAKEOVER?
You are a candidate for a mommy makeover if you:
Have a BMI of 39 or less
Are at or near your goal weight
Have maintained a stable, healthy weight for at least three months
No significant medical problems
Are finished having children (while it is possible to have more children after the procedure, another pregnancy can impact your results)
If you still have a lot of weight to lose to reach your goal weight, you may want to re-evaluate the timing of your Houston mommy makeover so you gain the greatest benefit of the procedures. Significant weight fluctuations after mommy makeover can negatively impact your results.
HOW MUCH DOES A MOMMY MAKEOVER COST IN HOUSTON?
The cost of a mommy makeover in Houston can vary from $12,000 to more than $20,000, depending on the procedures needed to restore your pre-baby figure. The total cost of your procedure includes facility fees, anesthesia-related charges, and your pre- and post-op appointments. Never "price shop" for a mommy makeover – you will live with the results for the rest of your life and need to ensure the procedures are performed by a top-rated plastic surgeon, above all.
At Basu Aesthetics + Plastic Surgery, we offer special promotions for a variety of cosmetic procedures. We also offer plastic surgery financing options to help make your mommy makeover affordable, with easy monthly payments that suit your budget.
If you run into providers offering bargain-basement prices on mommy makeovers in the Houston area, be very cautious. Choosing the cheapest doctor—often an underqualified one—can put your health and your appearance at risk. What corners are being cut in safety and quality for the cheapest deal? Be sure that you choose a board-certified plastic surgeon with an excellent safety record, hundreds of positive online reviews, and glowing patient testimonials. He or she should also specialize in mommy makeover procedures, operate in an accredited facility or have hospital privileges, and have an impressive before-and-after gallery.
The 4 most popular procedures included in a Mommy Makeover are:
WHAT SHOULD I EXPECT AT MY CONSULTATION?
Calling to talk to our empathetic, kind, and experienced patient care coordinators is the first step toward scheduling a consultation, and an in-person consultation with Dr. Basu is the best way to determine if a mommy makeover is right for you.
During your initial consultation with Dr. Basu, he will speak with you about your mommy makeover options in detail, as well as the results you can expect with this custom set of procedures. You can find out exactly what will be needed, surgically, to restore your pre-baby figure.
YOUR MOMMY MAKEOVER SURGERY
Each mommy makeover is unique, custom-tailored for the individual. Mommy makeovers are performed under general anesthesia, so you will not be awake or experience any pain during the procedure. Dr. Basu works closely with his ABA board-certified anesthesiologist, Dr. Mary Ellen Firat, MD, to create a safe anesthesia care plan.
During surgery, any hernias will be repaired, the underlying muscles structure tightened, and excess skin, fat, and tissue removed, after which the incisions will be carefully and delicately sutured to limit scarring. The incision length and location will vary based upon your individual condition.
Dr. Basu takes special care to place all incisions as discreetly as possible, although some scarring is part of the process. Most women feel that the scars are well worth the tradeoff. After surgery, you'll wear a compression garment that will provide support and pressure to aid in healing and limit swelling.
The surgery is performed in our AAAASF accredited, Texas Department of Health licensed Ambulatory Surgery Center (ASC), the Beleza Surgery Center. This ASC is one of the few facilities in the state that subspecializes in aesthetic plastic surgery procedures.
Mommy makeover procedures typically take 3 to 6 hours. With Dr. Basu's advanced pain control techniques and nerve blocks, all his mommy makeover patients are walking after surgery and are comfortable and safe to go home after surgery.
Your Recovery & Results
Recovery from your mommy makeover will vary based upon the number of procedures needed and how your body responds to surgery. Most women take at least 1-2 weeks away from work and their other normal activities to recover. You will need to avoid strenuous exercise for another several weeks. Your final results should be achieved about 6-8 weeks after your surgery, with incisions fading progressively over time.
Will I Be In Pain?
One of the top concerns Dr. Basu hears from mommy makeover patients is how much pain to expect during healing. The answer depends on which procedures are performed and the individual's person's pain threshold. To ensure that his patients are as comfortable as possible, Dr. Basu performs nerve blocks on all of his mommy makeover and tummy tuck procedures.
Nerve blocks utilize a local anesthetic called Exparel® to numb the areas treated. Most patients will feel no pain at the surgical sites for several days. The effects last up to 72 hours or longer. Some patients do not even need prescription pain medication, finding that over-the-counter pain relievers are enough to keep them comfortable during recovery.
WHY CHOOSE DR. BOB BASU FOR YOUR HOUSTON MOMMY MAKEOVER?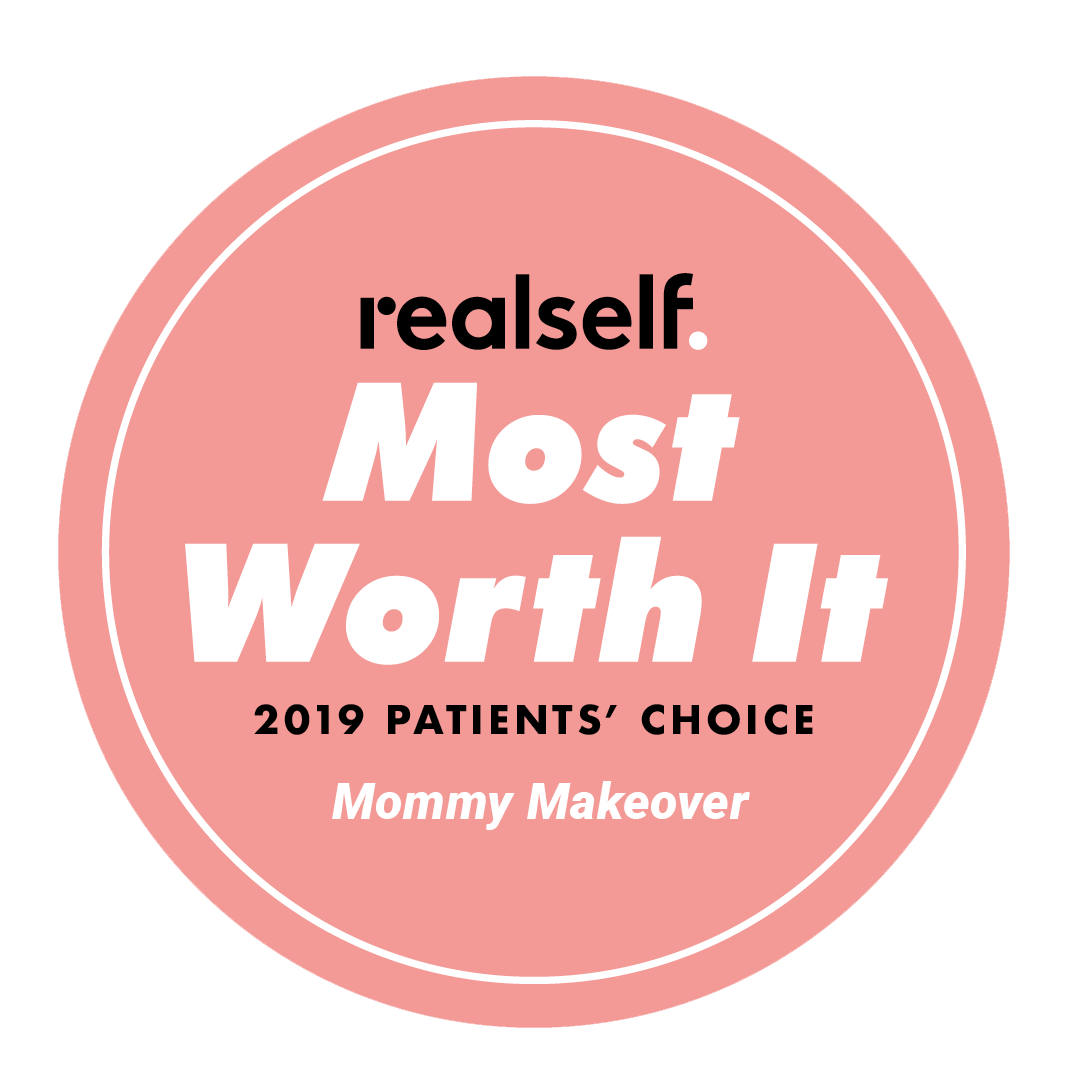 The results of a mommy makeover are the direct result of the experience, skills, and artistry of your plastic surgeon. Dr. Bob Basu has successfully performed over 16,000 aesthetic procedures and has over 14 years of experience with body and breast procedures.
Dr. Basu has honed his techniques and artistry and is known for his superior surgical results. He believes the key to excellent mommy makeover results is to enhance and perfect your existing body features. He performs all mommy makeover procedures with 100% honesty regarding the results you can expect to achieve.
Find out why so many women choose Dr. Basu for their Houston mommy makeover. Request a consultation using the online form, or call our office at (713) 799-2278 to schedule your appointment.
Additional Mommy Makeover Resources