Northwest Houston
Cypress Office
9899 Towne Lake Parkway, Suite 100
Cypress, Texas 77433
(713) 799-2278

Galleria/Uptown
Houston Office
1700 Post Oak BLVD, Suite 1-280
Houston, Texas 77056
(713) 799-2278

Body Lift Houston
Sculpting Your New Body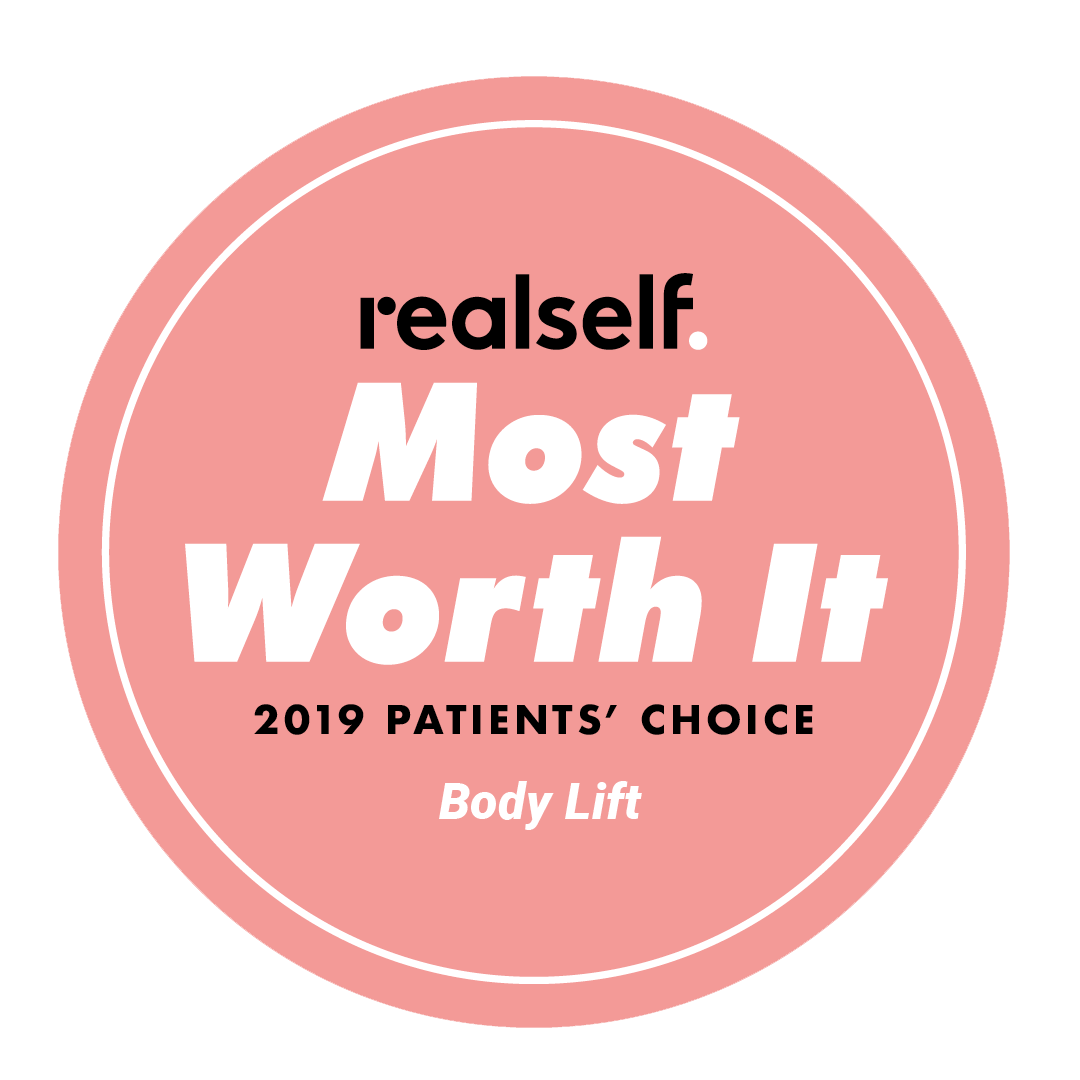 Many men and women find that after having achieved a significant weight loss goal, whether through dieting, exercising, or bariatric surgery (gastric bypass), bulky, excess skin still remains, keeping them from fully enjoying their new look. Board-certified plastic surgeon Dr. Bob Basu performs plastic surgery after weight loss in Houston and Cypress, often called a body lift, to improve the shape and tone of the body by removing excess skin and tightening the underlying musculature that supports the fat and skin.
Dr. Bob Basu
A Body Contouring Specialist
Member of the American Society of Bariatric Plastic Surgeons
Advanced pain management protocol using nerve blocks and Exparel®
Nationally recognized leader in aesthetic surgery and patient safety
RealSelf Top Doctor Award for body contouring procedure category
Meet Dr. Basu

"The results were far better than I could have imagined! I have not looked or felt this awesome I over 50 years. Even my gastric bypass did not have as big an impact on me. I feel better, and I am very grateful for this second chance in my life!"
Benefits of Post Weight Loss Plastic Surgery
There are numerous benefits—both physical and emotional—to body lifts procedures after weight loss. The procedure can improve comfort and confidence by correcting the following:
Hanging skin in the tummy or abdominal area, either locally or extending around the sides and into the lower back
Unevenly shaped or sagging buttocks
Chafing and skin irritations in the inner thighs
Excess skin and loose muscles in the outer thighs
Sagging groin area
Flabby upper arms, including the armpit region
Listen here to the Body Lift Following Massive Weight Loss episode of Behind the Double Doors, our plastic surgery and aesthetics podcast hosted by Dr. Bob Basu.

Who is a Candidate for Body Lifts?
Our Houston body lift procedures can be appropriate for people who have maintained a stable weight and healthy BMI following significant weight loss or bariatric surgery. Please note that to be considered as a candidate for body lift surgery, you must have a BMI of 40 or less. The surgery itself is not a weight loss alternative. Additionally, some people may have sagging tissue or excess skin due to aging or genetics, and they, too, may be good candidates. Body lift procedures may be performed for non-smoking adults of any age who have realistic goals in mind for the improvement of their body shape.
Women who intend to become pregnant in the future are advised to wait until they have completed their families before scheduling their body lift, which may be included as part of a mommy makeover.
How Much Does Body Lift Cost in Houston?
In the Houston, body lift procedures can range in cost from $7,000 to over $30,000. Because a body lift can be tailored to suit your individual goals and needs, the cost of the procedure can vary greatly. Another factor in the price is the credentialing and qualifications of your surgeon. Your total costs will include facility fees, anesthesia charges and your pre-op and post-op care.
At Basu Aesthetics + Plastic Surgery, we offer special promotions for cosmetic procedures. We also offer plastic surgery financing options to help make your plastic surgery after weight loss as affordable as possible.
Customizing Your Body Lift
Once you've decided to move forward with post weight loss body contouring, Dr. Basu will customize your procedures to meet your goals. Commonly, there are several procedures included as part of plastic surgery after weight loss.
Abdominoplasty
Typically, a post weight loss body lift includes a tummy tuck to tighten abdominal skin and repair diastasis recti, or separated abdominal muscles. Tummy tucks can be tailored to each individual's needs. In a post weight loss body lift, it's common for people to have a fleur-de-lis abdominoplasty, which lifts and tightens the stomach, lower back, and buttocks.
Buttock Lift
A butt lift tones and tightens the buttocks by removing excess skin, enhancing shape and augmenting the buttocks with fat transfer if desired. A lower body lift almost always includes elements of a butt lift as well as a thigh lift.
Liposuction
Typically, some amount of liposuction is performed during post weight loss surgery. This helps to enhance results for a more aesthetically pleasing body contour overall. Liposuction targets subcutaneous fat deposits that may persist even after successful weight loss.
Breast Lift
Many women are left with sagging, elongated breasts after significant weight loss. A breast lift elevates and reshapes the breasts to a more youthful, "perky" appearance.
Arm Lift
It's common to have excess skin and residual fat that hangs from your upper arms after significant weight loss. An arm lift restores a slimmer, firmer appearance to your upper arms by removing excess skin and fat.
Facelift
Sometimes loss of volume in the face after massive weight loss causes sagging of the cheeks and neck. A facelift removes excess skin and restores natural contours for a healthier, more vibrant appearance.
Dr. Basu will work with you to determine a surgical plan that best suits your needs to create the results that you hope for.
Your Body Lift Surgery
In your one-on-one consultation with Dr. Basu, he will help you decide on the best approach for your appearance goals. He can also explain the procedural steps in greater detail and what you can expect during recovery.
Dr. Basu performs body lift surgery using general anesthesia. Incision locations depend on the exact approach and will vary for each individual. Dr. Basu takes special care to make incisions as discreetly placed and easily hidden as possible. Depending on the extent of your body lift, Dr. Basu may recommend that your procedure be performed in stages.
Staging Plastic Surgery After Weight Loss
Many patients require several procedures to address excess skin and fat in multiple areas of their body. For optimal safety and comfort, these procedures must be performed in stages.
The first stage of body contouring after weight loss usually involves the lower body lifting procedures, which typically include some form of abdominoplasty and sometimes buttock and thigh lifting. Breast enhancement and arm lift or medial thigh lift can be combined, typically as a second stage. The final stage typically involves procedures for the face and neck. It is usually best to wait 3 to 6 months between procedures to allow for complete healing and recovery.
About Body Lift Scars
Concerns about scarring should not deter you from undergoing this life-changing surgery. Dr. Basu is very meticulous about placing incisions in natural folds and creases, or where they are otherwise well hidden. He is also a perfectionist when it comes to wound closure, and his technical skill results in minimized scars that will fade over time. He will work with you to ensure that your post weight loss plastic surgery achieves the results that you want, and that scars are well concealed once healed. Most patients find that their slimmer, more comfortable contours are well worth the scars they are left with after surgery.
Your Recovery & Results
Because the procedures included in a post weight loss body lift can vary greatly, everyone's recovery time will be different. Dr. Basu will give you specific post-operative instructions prior to your surgery.
One of the top concerns Dr. Basu hears from body lift patients is how much pain to expect from recovery. The answer depends on which procedures are performed and the individual's pain threshold. To ensure that his patients are as comfortable as possible, Dr. Basu performs nerve blocks on all of his body lift patients. Nerve blocks utilize a local anesthetic called Exparel® to numb all areas so patients ideally don't feel pain in the surgical sites for several days. The effects last up to 72 hours and sometimes even longer. Some patients do not even use their prescription pain medication, finding that over-the-counter pain relievers are adequate.
Generally speaking, it's recommended that those considering body contouring after weight loss set aside 4 to 6 weeks of recuperation time for a safe and effective recovery. This includes restricting any strenuous activity or heavy lifting. You will be encouraged to walk as maintaining good circulation promotes healing and reduces the risk of blood clots.
It may take several months for swelling to subside and for your final results to emerge. Scars continue fading for up to a year.
Schedule your consultation with Dr. Basu
The results of your surgery are the direct result of the experience, skills, and artistry of your plastic surgeon. Dr. Bob Basu has successfully performed over 16,000 aesthetic procedures and has over 14 years of experience with breast and body procedures.
Dr. Basu has honed his techniques and artistry and is known for his superior surgical results. He believes the key to excellent results is to enhance and perfect your existing body features. He performs all surgeries with 100% honesty regarding the results you can expect to achieve.
Our practice has two locations for your convenience, in both Cypress and the Galleria and Uptown Houston area. Find out why so many people in the Houston area choose Dr. Basu for plastic surgery after weight loss: request a consultation using our online form, or call our office at (713) 799-2278 to schedule your appointment.