Northwest Houston
Cypress Office
9899 Towne Lake Parkway, Suite 100
Cypress, Texas 77433
(713) 799-2278

Galleria/Uptown
Houston Office
1700 Post Oak BLVD, Suite 1-280
Houston, Texas 77056
(713) 799-2278

Breast Lift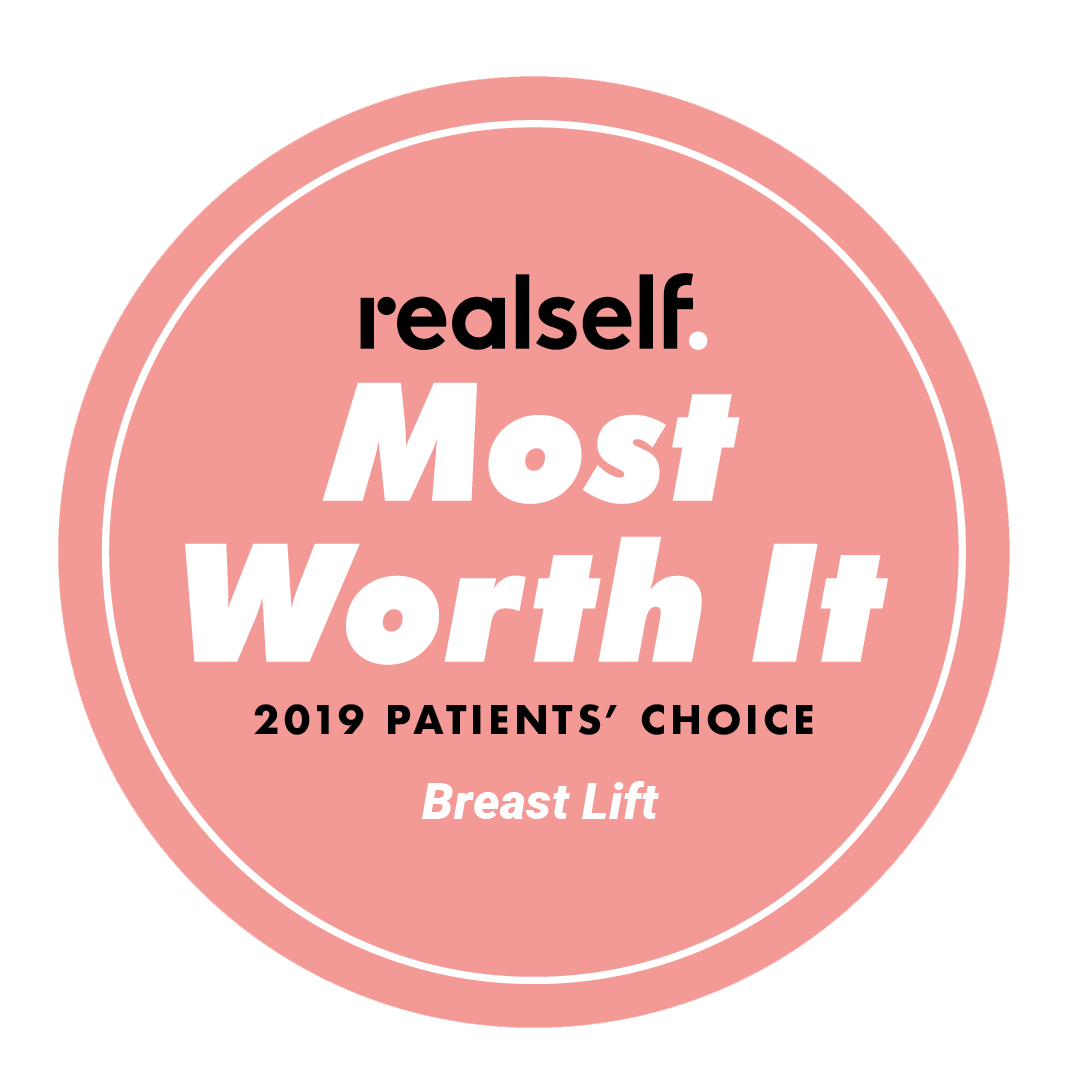 Breast lift surgery, also known as mastopexy, raises and reshapes the breasts so that they are higher and appear more youthful. For women who notice a deflated appearance to their figure due to age or after pregnancy and nursing, breast lift surgery in Houston with board-certified plastic surgeon Dr. Bob Basu can help. His extensive background in both cosmetic and reconstructive breast surgery make him a top choice for breast lift surgery. Through his practice, he helps women throughout Texas and across the country feel better about their figures.
Contact us online or call our office today at (713) 799-2278 to schedule a consultation at Basu Aesthetics + Plastic Surgery, conveniently located in Houston and Cypress.
Why Consider a Breast Lift?
Sagging breasts are common after pregnancy and breastfeeding, or can occur as a result of aging. Many women visit us for breast lift surgery because they want their breasts to look the way they did when they were younger or before they had children. Weight loss can also cause a loss in breast volume that leads to drooping breasts.
You might consider a breast lift for many different reasons, including:
Your breasts have begun to sag over time
Your breasts become droopy after pregnancy or breastfeeding
You desire perkier breasts
You desire a better breast contour and profile
If you're concerned with breast sagging and would also like to have larger breasts, you may be a good candidate for a breast augmentation with lift, which adds breast implants to your breast lift. Many women include a breast lift, either with or without breast implants, in a mommy makeover. Please note that to be considered as a candidate for breast lift surgery, you must have a BMI of 40 or less.
Bob Basu, MD, MBA, MPH, FACS
Princeton-Educated, Nationally Recognized,

Board-Certified

Plastic Surgeon
Over 16,000 Cosmetic Procedures Performed
Top Doc in "Best Plastic Surgeon" category for over a decade

Breast Lift without Implants
How Much Does a Breast Lift Cost in Houston?
The cost of a breast lift varies based on the approach Dr. Basu uses and additional factors, such as whether implants are included. Your total associated costs will include facility fees, anesthesia-related charges and your pre-op and post-op appointments.
At Basu Aesthetics + Plastic Surgery, we offer frequent special promotions for breast enhancement procedures. We also connect women with plastic surgery financing options to make their breast lift surgery even more affordable.
Your Breast Lift Options
Once you've made the decision to move forward with a breast lift, you'll have a few options to consider. Dr. Basu provides assistance in choosing the right approach so you can obtain your ideal results.
Many women who have a mastopexy also wish to have their areolas resized to match their new breast shape. Because breast sagging stretches the skin, areolas may become enlarged. Dr. Basu can resize the areolas and reposition the nipples to provide the most natural-looking results.
Dr. Basu specializes in the internal bra technique for women who may not have adequate natural tissue support. During your consultation, Dr. Basu will help you determine if the internal bra technique is right for you.
Your Breast Lift Surgery
During your initial one-on-one consultation with Dr. Basu, he'll explain the procedural details as well as address any questions or concerns you may have. He'll also provide you with detailed post-operative instructions so you know what to expect during your recovery.
The placement of the incision is determined by the amount that your breasts sag. Some women with only minor sagging will have a circular incision made around the areola. Others will have an incision around the areola and down the breast. The incisions allow the skin to be tightened during the breast lift.
During your breast lift surgery, Dr. Basu reshapes the breast tissue and removes any excess skin for a firmer, perkier breast shape and profile.
Your Recovery & Results
Following your breast lift, you should notice an immediate difference in your breast appearance, though the final results will take time to develop. You should avoid strenuous activities for several weeks as your body recovers.
After a breast lift, the breasts will sit at a higher position on the chest, and typically feel firmer and look more youthful.
What is Recovery Like After Breast Lift Surgery?
More Breast Lift Resources
Schedule Your Consultation with Dr. Basu
The results of your breast surgery are the direct result of the experience, skills, and artistry of your plastic surgeon. Dr. Bob Basu has successfully performed over 16,000 aesthetic procedures and has over 14 years of experience with breast and body procedures.
Dr. Basu has honed his techniques and artistry and is known for his superior surgical results. He believes the key to excellent results is to enhance and perfect your existing body features. He performs all breast lift surgeries with 100% honesty regarding the results you can expect to achieve.
To take the first step toward achieving your ideal figure with a breast lift, contact us online or call our office today at (713) 799-2278. Our practice has two locations for your convenience, in both Cypress and the Galleria and Uptown Houston area.