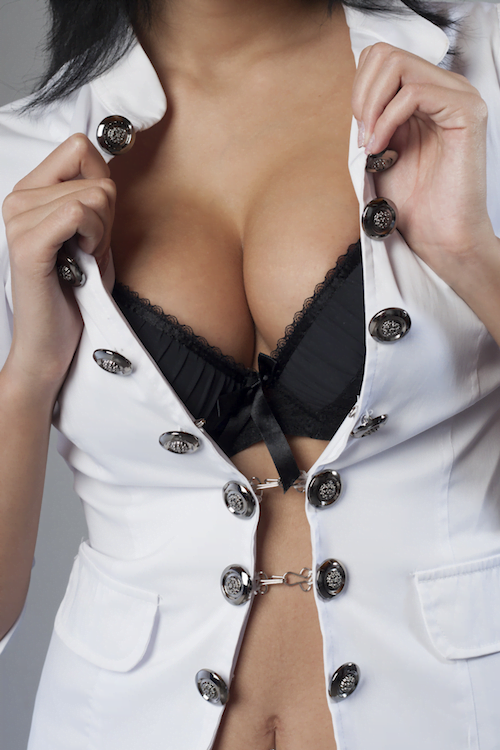 If you're one of the countless women who has sagging breasts, blame it on gravity. This natural phenomenon is the ultimate scapegoat for drooping breasts that have lost their perkiness and youthful bounce. Of course, pregnancy, breastfeeding and the aging process all play a role in breasts appearing deflated or sitting lower on the chest.
No matter what the reason for your saggy situation, a breast lift can help. And a breast lift that includes an internal bra may offer you truly uplifting results.
Lift Breasts Up Where They Belong
Breast lifts have been growing in popularity in recent years, with demand almost doubling since 2000. During a breast lift, a plastic surgeon removes excess skin, reshapes and repositions the breast for a rejuvenated appearance. Many women combine a breast lift with breast augmentation for an overall enhancement. The internal bra technique can be included to provide more comprehensive support from the inside out, helping you to achieve firmness while also enjoying a boost in cleavage.
Building Support from the Inside Out
Pregnancy, breastfeeding, weight fluctuations, aging or previous breast enhancement procedures may cause breast tissue to weaken. In these situations, the tissue lacks sufficient elasticity to offer long-term support and lift to the breasts. The internal bra uses sterile materials to create a scaffold within the breast, which reinforces the shape, structure and position of the breasts. The scaffolding spurs growth of natural breast tissue, which reabsorbs the materials for a firm, perky silhouette.
If you're considering a breast lift to revive droopy, tired breasts, the internal bra technique might be right for you. A board-certified plastic surgeon who specializes in this innovative technique can help you determine if the internal bra will provide you with the support you need for beautiful results.