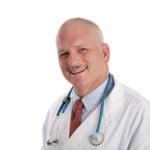 When pursuing plastic surgery, you want to trust that you are in the best and safest hands possible. The plastic surgeon you select should not only be educated, he should also be licensed to practice medicine in your state and certified by the appropriate medical board.
Dr. Bob Basu, a plastic surgeon in Houston, recommends that you only work with physicians who have been certified by the American Board of Plastic Surgery. This certification demonstrates expertise in the specialty and shows that the physician has the qualifications necessary to perform your surgery.
About the American Board of Plastic Surgery (ABPS)
The ABPS is one of 24 specialty boards recognized by an umbrella organization called the American Board of Medical Specialties. According to the ABPS's website:
"It is the only medical board which certifies in the full spectrum of the specialty of plastic surgery of the entire body. That is, plastic and reconstructive surgery of the head and neck, trunk and extremities."
What Does Board Certification Mean?
A board-certified plastic surgeon has:
Graduated from an accredited medical school
Completed at least five years of residency training, including two years devoted entirely to plastic surgery
Passed comprehensive written and oral examinations
Been licensed to practice medicine in their state
Board-certified plastic surgeons must also maintain their certification by completing special continuing education courses and successfully pass further examination testing their knowledge.
Facial Plastic Surgeons
According to the American Society for Aesthetic Plastic Surgery (who limits membership invitations to ABPS-certified surgeons only), some physicians who refer to themselves as "facial plastic surgeons" are actually board certified otolaryngologists (ear, nose and throat specialists) who train in plastic surgery of the head and neck. Please note the distinction when seeking a physician to perform facial rejuvenation surgery.
Cosmetic Surgeons
A medical professional who calls himself a cosmetic surgeon could have a background in any specialty (including a non-surgical specialty). In fact, ASAPS warns that anyone with a medical license can legally call himself or herself a surgeon, even if they have no surgical training. Therefore, it is imperative that you ask your plastic surgeon from which board he or she received certification.
Contact Dr. Basu
To learn more about our board certified plastic surgeon Bob Basu or to schedule a consultation with him, please call our office at .