Northwest Houston
Cypress Office
9899 Towne Lake Parkway, Suite 100
Cypress, Texas 77433
(713) 799-2278

Galleria/Uptown
Houston Office
1700 Post Oak BLVD, Suite 1-280
Houston, Texas 77056
(713) 799-2278

Careers at Basu Aesthetics + Plastic Surgery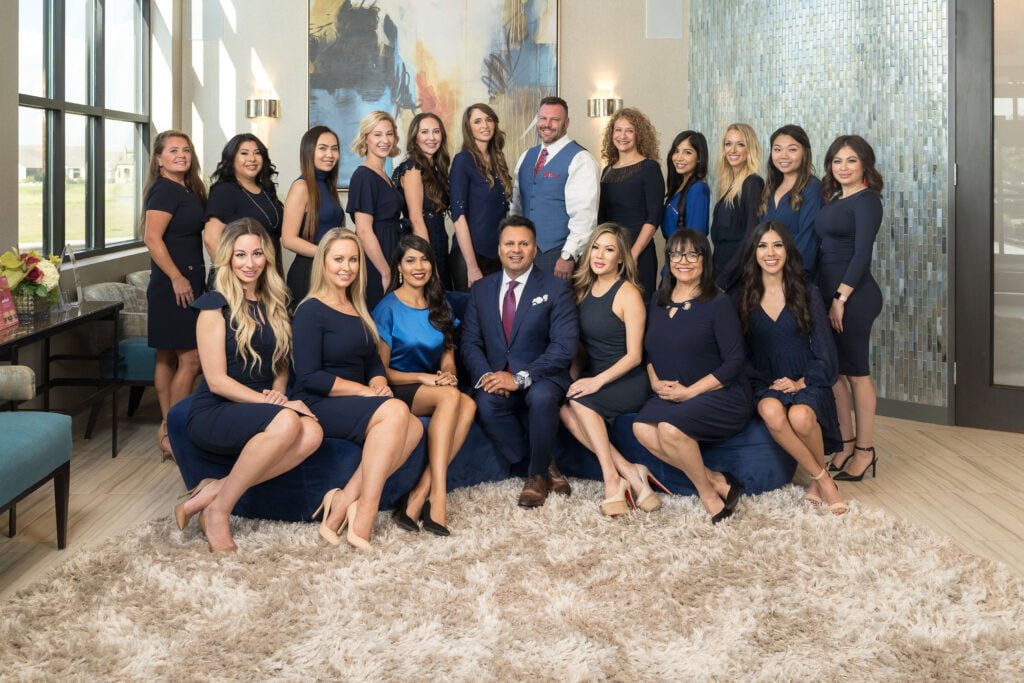 Our team at Basu Aesthetics + Plastic Surgery is committed to helping our patients look and feel their best. From the moment patients walk through the doors of our plastic surgery center, we strive to provide a welcoming environment that delivers the highest standard of care.
In addition to serving our patients, Basu Aesthetics + Plastic Surgery believes in offering a positive work environment for its medical and administrative staff. Looking to build relationships and gain experience in the plastic surgery field? We welcome you to apply for a position to join our team.
Available positions:
Front Desk Coordinator
The Front Desk Coordinator is someone who can convey a positive image of Basu Aesthetics + Plastic Surgery through excellent communication and customer service skills in support of patients/families and to ensure an ideal patient experience. General duties and responsibilities will include:
Interacting with clients in a friendly and professional manner
Checking clients in and out of their appointments, pulling charts and filing
Answer phones and schedule client appointments
Verify schedule efficiency
Prepare patients charts for the following day
Assist clinical team members with surgery chart preparations
Act as liaison between face, skin, and body specialists and treatment providers
Collect and handle payments
Patient Care Coordinator
The Patient Care Coordinator will ensure that all new patients are well prepared for their first visit by making sure certain patients are being seen by the appropriate medical professional and that patients arrive for their appointment with all pertinent information to ensure optimal care coordination (medical records, test results, etc.). General duties and responsibilities will include:
Answering and directing calls; handling patient inquiries daily by phone and email communication as they are received.
Identify obstacles prior to consults as well as opportunities.
Assist cosmetic patients through the consultation process (including pre and post-surgery).
Generate financial quotes.
Assist patients with financing options.
Follow up with cosmetic consults during their decision process.
Track and report weekly, monthly and quarterly the number of inquiries, inquiries to consults and consults to surgery.
Report the number of consults canceled, no-shows and rescheduled to identify trends.
Report the percentage of inquiries and consults that are not qualified due to financial reasons.
Report monthly on the number of patients financing.
Manage and maintain a conversion tracking spreadsheet.
Registered Nurse – Pre-Operative and Post Anesthesia Care Unit (PACU)
The Pre-Op and PACU Registered Nurse is responsible for assessing, planning, implementing and coordinating patient care from admission to discharge. Please note that all Beleza Registered Nurses (RN) or Licensed Vocational Nurses (LVN) must be a graduate of an accredited program and successfully pass the state licensing test. General duties and responsibilities will include:
Demonstrates knowledge of the organization's emergency operations plan and the role of the RN in an emergency/disaster situation.
Knowledge of policies and procedures related to OSHA standards to include but not limited to: infection control, risk management including hazardous communications and environmental safety.
Demonstrates knowledge of standard precautions, hand hygiene, transmission-based precautions and personal protective equipment.
Executes and ensures strict HIPAA protocol.
Enforces policy adherence consistent with ASC guidelines to maintain superb quality assurance and quality improvement.
RN to practice quality improvement measures according to QI policy:
Planning, designing, measuring, assessing, improving new or revised processes of patient care and service.
Facilitate a positive patient outcome, while maintaining a safe environment for personnel, patients and visitors.
RN must establish and maintain a secure knowledge and understanding of ALL forms policies and procedures for Beleza.
The Registered Nurse is responsible for the achievement of patient outcomes in accordance with the mission, vision, and values of the facility.
Forms are subject to change and the RN must be current on all changes regarding FORMS AND POLICIES. Such forms include, but not limited to: Informed Consent, Medical History, Physical Exam and Medical Clearance.
RN should attend clinic meetings including staff education, in-services and required staff meetings.
TO APPLY:
Please send your resume to Recruitment@basuplasticsurgery.com