Northwest Houston
Cypress Office
9899 Towne Lake Parkway, Suite 100
Cypress, Texas 77433
(713) 799-2278

Galleria/Uptown
Houston Office
1700 Post Oak BLVD, Suite 1-280
Houston, Texas 77056
(713) 799-2278

Advancing Care Scholarship for Adult Learners

Scholarship Overview »
The Basu Plastic Surgery Advancing Care Scholarship for Adult Learners was created by Dr. C. Bob Basu to support, empower, and encourage Texans over age 30 who are pursuing a graduate degree as a licensed medical practitioner, physician, or nurse. Adult students who reside in Texas and are interested in a career in a qualifying medical field are welcome to apply for the $1,500 scholarship.
The scholarship award is to be used toward tuition fees and educational expenses, including but not limited to: textbooks, supplies (paper, pens, notebooks, etc.), required technology, on-campus dining, housing, and transportation costs.
The scholarship award will be disbursed directly to the student in the form of a cash prize. The selected student will be required to furnish information necessary to issue a 1099 tax form, including social security number, as part of the process for dispersing scholarship monies. Student will be responsible for any resulting tax obligations.
Eligibility Requirements »
Eligible applicants must meet the following criteria:
Student must be a citizen and resident of the state of Texas.
Student must be over age 30
Student must be pursuing a degree/career path as a licensed medical practitioner* at an institution of higher learning;
Applicant must submit one letter of recommendation with valid contact information;
Student must complete the application form, provide original essay answers, and upload a completed application and one letter of reference
*Eligible degrees include: Doctorate (MD, DO, DPM, DDS, DMD, DPM, DMD, OD, PsyD, PharmD, DCM, DS, DPT, DSN, PhD, DNP), Nursing (RN, NP, CNM, CRNA, LPN), Masters (MPH, MM, MMS, MN, MNA, MPharm, MPAS, MSN, MSM), Physician Assistant (PA, PAC).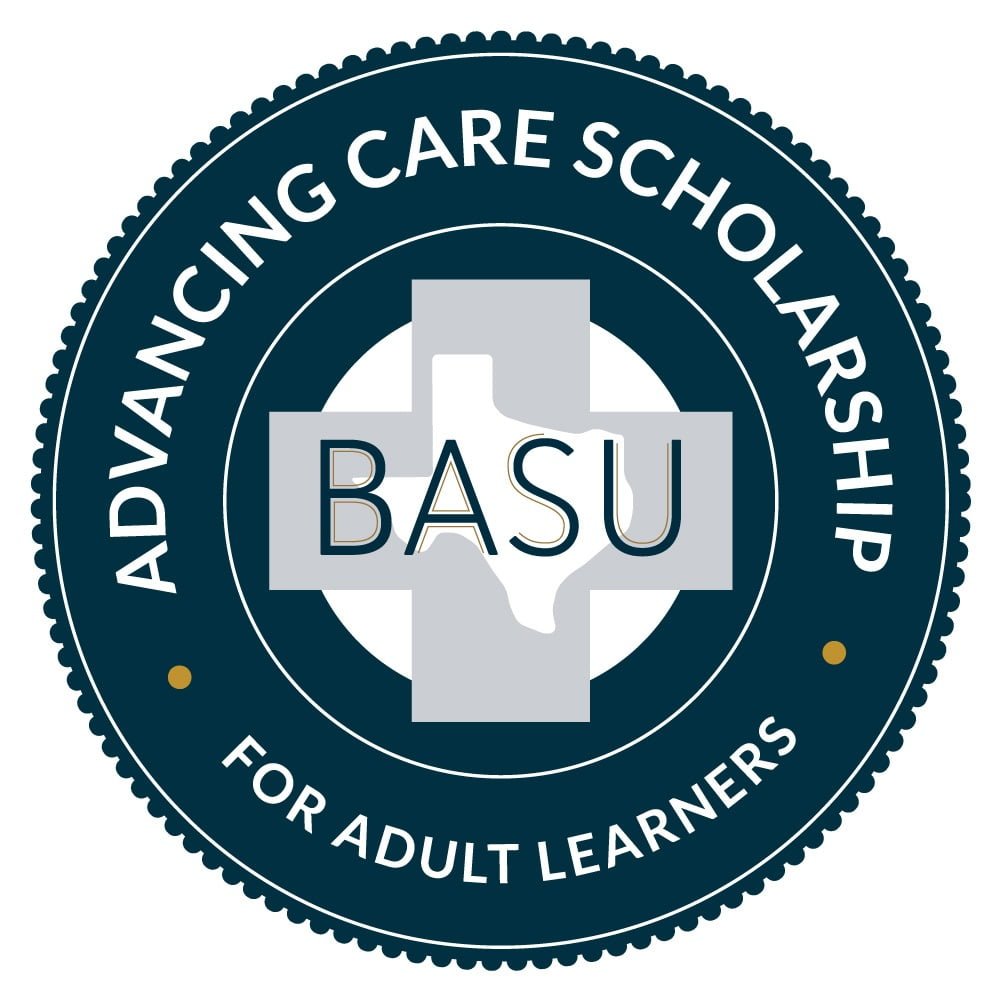 Possible essay questions:
1) What do you think is the biggest challenge as an adult learner?
2) Why did you decide to pursue medicine?
3) What sets you apart from other applicants?
4) How has your family background affected the way you view the world?
5) Who is your greatest role model and why?
Scholarship Timeline (EXTENDED) »
Monday, February 15: Scholarship live and application period open
Monday, February 15 – Friday, November 19: Applications accepted
Monday, December 6: Winner announced and notified