Northwest Houston
Cypress Office
9899 Towne Lake Parkway, Suite 100
Cypress, Texas 77433
(713) 799-2278

Galleria/Uptown
Houston Office
1700 Post Oak BLVD, Suite 1-280
Houston, Texas 77056
(713) 799-2278

ThermiVa® Nonsurgical Vaginal Rejuvenation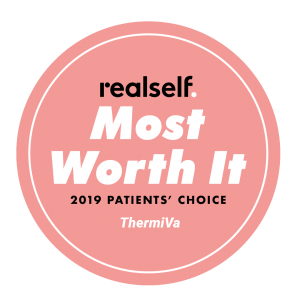 Concerns over issues like stress urinary incontinence, vaginal laxity and external vaginal appearance are very common, especially due to changes after childbirth or as the result of age. Yet, not every woman feels comfortable with the idea of surgical vaginal rejuvenation. ThermiVa® offers women from the Houston area a nonsurgical solution that can help them feel sensual and revitalized again without a significant recovery period.
Our highly trained Aesthetic team specializes in nonsurgical vaginal rejuvenation. Our sensitive approach to each woman's needs makes Basu Aesthetics + Plastic Surgery one of the top surgical and nonsurgical locations in the area. Our expertise has helped both men and women throughout Texas look and feel their best with the help of surgical and nonsurgical cosmetic treatments.
Call our office today at (713) 799-2278 to schedule a consultation at Basu Aesthetics + Plastic Surgery, conveniently located in Cypress and Houston. Or Contact us online.
Why Consider ThermiVa?
ThermiVa is a minimally invasive treatment that can improve the external aesthetics of the vaginal area while tightening internal tissue and promoting rejuvenation at the cellular level. This option for nonsurgical vaginal rejuvenation is best for women who struggle with:
Vaginal dryness
Vaginal laxity
Reduced sensation during intercourse
Mild stress urinary incontinence
Self-consciousness over external vaginal appearance
Your ThermiVa Procedure
The ThermiVa device allows for continual temperature monitoring to comfortably treat the target area using a heat-based radiofrequency (RF) energy. Applying RF energy to the vaginal tissues remodels collagen while simultaneously increasing blood flow. This heat energy shrinks excess skin while tightening vaginal tissue, restoring improved sensation and vaginal function along with toning the labial contours.
How ThermiVa Works
Bob Basu, MD, MBA, MPH, FACS
Princeton-Educated, Nationally Recognized,

Board-Certified

Plastic Surgeon
Over 16,000 Cosmetic Procedures Performed
Top Doc in "Best Plastic Surgeon" category for over a decade

How Much Does ThermiVa Cost in Houston?
The cost of nonsurgical vaginal rejuvenation can vary depending on your unique needs and goals. At Basu Aesthetics + Plastic Surgery, we offer frequent special promotions for our med spa treatments, as well as a variety of plastic surgery financing options to make your treatment as affordable as possible.
Your ThermiVa Options
At your consultation, our patient care coordinator will discuss your hopes and goals with you and go into more detail about the science behind ThermiVa. From there, we can recommend the best option for treatment.
ThermiVa is often performed as part of a mommy makeover to help you feel more like yourself again after completing your family, but our team will work with you to decide which procedure or combination of procedures could be best to help you reach your personal goals.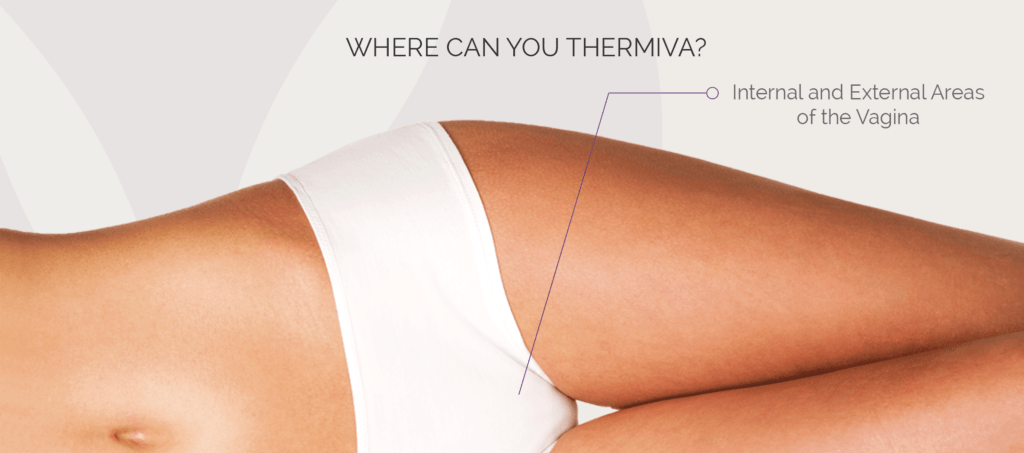 Your Recovery & Results
Each ThermiVa appointment typically takes about 30 minutes, and you can immediately return to your normal daily routine, including sexual activity, without the need for a lengthy recovery period.
Most women see the best results from a series of 3 ThermiVa treatments scheduled several weeks apart, but you may see positive changes right after your very first session. Final results will continue developing over time and should be apparent by about 2 weeks after your treatment.
After ThermiVa, you should notice improvements both internally and externally, including labia remodeling, restored vaginal tightness, enhanced sexual sensation, increased vaginal lubrication, and a reduction in mild urinary leakage.
Schedule Your Consultation
To take the first step toward nonsurgical vaginal rejuvenation with the help of ThermiVa, call our Houston office today at (713) 799-2278 or contact us online.