Northwest Houston
Cypress Office
9899 Towne Lake Parkway, Suite 100
Cypress, Texas 77433
(713) 799-2278

Galleria/Uptown
Houston Office
1700 Post Oak BLVD, Suite 1-280
Houston, Texas 77056
(713) 799-2278

Patient Cards & Letters
Patient Testimonials
We are honored to receive cards and letters throughout the year written by our plastic surgery patients from Houston and Cypress expressing their gratitude to Dr. Bob Basu and our staff and letting us know how they are doing now. Read a few of them here.
*Keep in mind that each patient is unique and your results may vary.
---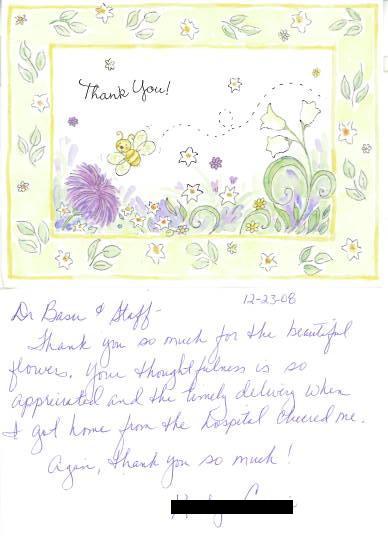 ---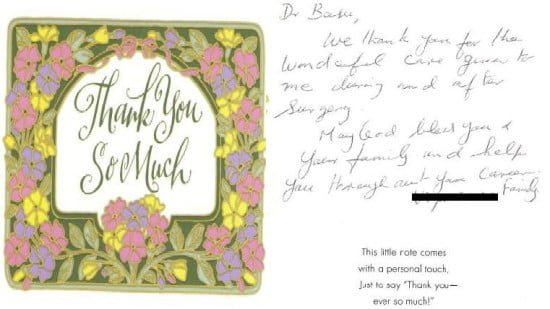 ---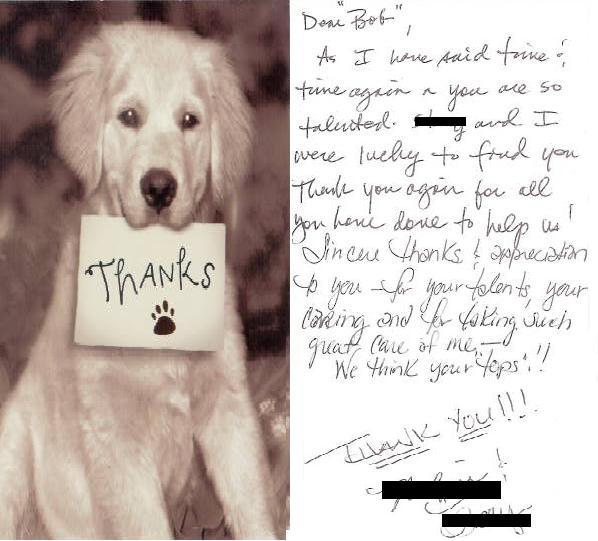 ---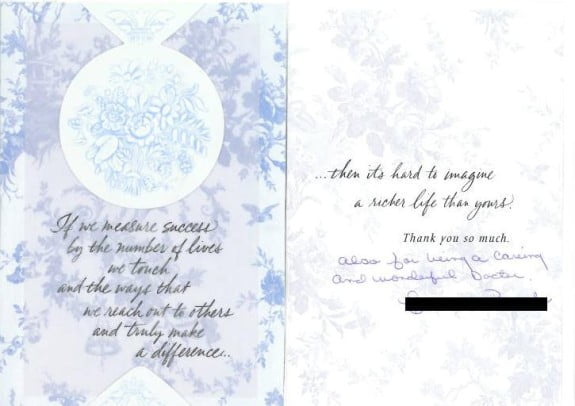 ---
---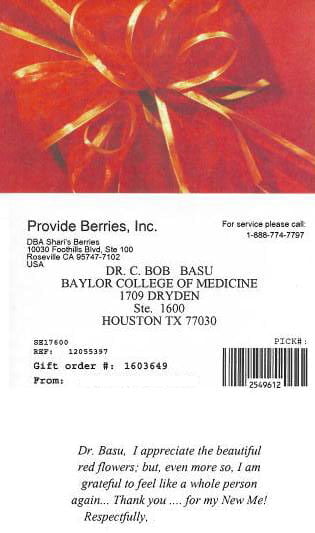 ---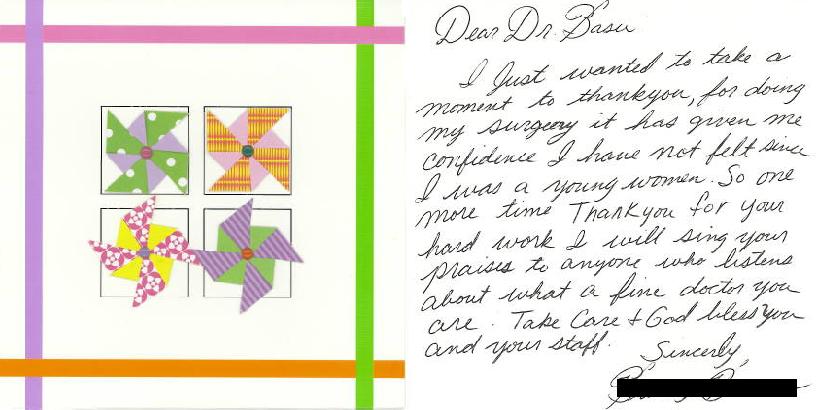 ---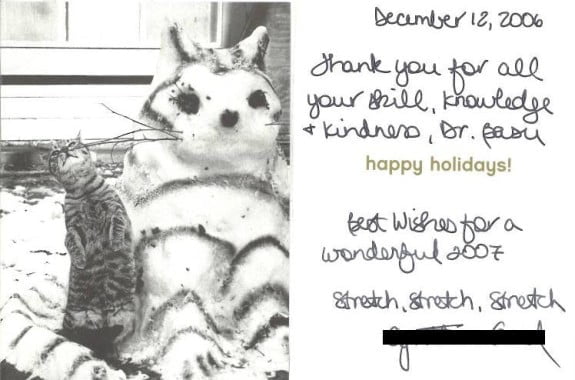 ---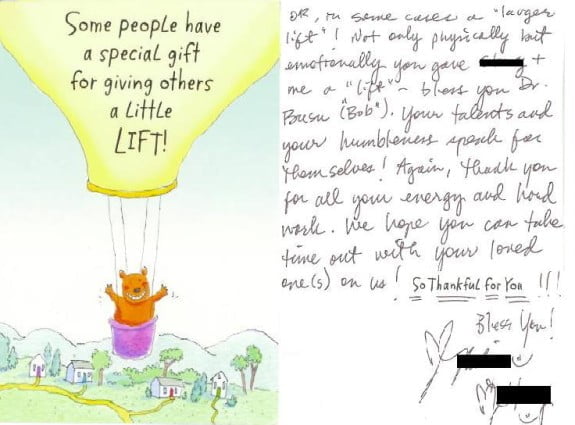 ---
---
Additional Patient Letters*
Good morning, Dr. Basu
You were so kind to spend so much time answering our questions last Tuesday. [We] enjoyed meeting you and were very impressed with your care, concern and surgical abilities.
My scar feels much better after the injection and I have been doing the scar massage and silicone patches as directed. Thanks for your help and advice.
Enjoy your weekend,
C.C.*
---
Dr. Basu:
Thank you for your patience in seeing me through this process. I have virtually no bruising or swelling and I know this is because you took so much time. I had a lot of anxiety about the procedure and was amazed when I walked out as I did.*
---
I wanted to say thank you to you and Dr. Basu. The meeting was so informative and you were right, I have never felt so at ease with any other doctor that I have been to. Dr. Basu also gave me hope in the final phase of my recovery from years of struggling with weight loss and being the ugly duckling that I have always felt like on the outside. I hate to say this but my body has always been a big deterrent in my self-esteem, keeping me in the dark, and I am looking forward to walking in the light with my head high. I look forward to meeting with the two of you again. Thank you for everything…..*
---
Hi Elizabeth, please tell Dr. Basu that I'm very happy I was lucky enough to have him as my surgeon; I LOVE MY BREASTS.*
---
I am so happy that finally someone sent me a solution to my request. I just want to let you know that I am so happy and pleased with the service that I received from Dr. Basu and his staff.
Thanks a lot.*
---
Dear Dr. Basu,
I enjoyed meeting you today. Thank you for your time, and for making me feel comfortable about my needs. I very much appreciate it. Thank you so much. I look forward to our next visit and to scheduling the procedure.
A.N.*
---
Both Dr. Basu and his staff are true professionals of the highest caliber. This was very evident during consultation with him because he takes the time to ensure that he covers the details and answers any questions. It is very satisfying to visit with a doctor that has a true passion for his profession.
Thank you,
T.M.*
*Keep in mind that each patient is unique and your results may vary.