Dr. Bob Basu, board certified Houston plastic surgeon, and breast reconstruction surgery specialist will serve as co-presenter, Wednesday, March 11th, at North Cypress Women's Center breast cancer seminar: "Current Surgical Treatments for Breast Cancer: From Biopsy to Reconstruction."
Houston TX – Bob Basu M.D. M.P.H. F.A.C.S., board certified Houston plastic surgeon and breast reconstruction surgery specialist, is proud to serve as co-presenter, Wednesday, March 11th, at North Cypress Women's Center breast cancer seminar: "Current Surgical Treatments for Breast Cancer: From Biopsy to Reconstruction."
Reinforcing his commitment to Houston breast reconstruction surgery Dr. Basu will be presenting the latest in breast reconstruction techniques.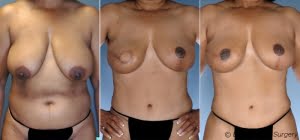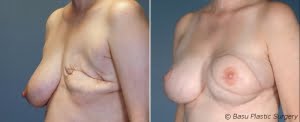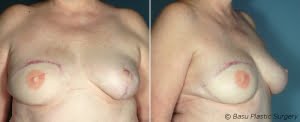 Dr. Basu comments, "With advances in reconstructive plastic surgery, breast reconstruction is an opportunity for a woman to restore her body after cancer treatment, but for some women, it can also be an opportunity to enhance. I work with the patients care team, and together we tailor a reconstructive plan to meet the goals of each individual patient."
For women facing the diagnosis and treatment of breast cancer, this free seminar offers discussion of the newest breast cancer surgical treatment and reconstruction options. The seminar is a unique opportunity to empower women with information about their choices at North Cypress Conference Center, North Cypress Medical Center 21214 Northwest Freeway, Cypress, TX, March 11th, 2009.
"If you are considering breast reconstruction, it is never too early or late to learn more about your options. Whether you are newly diagnosed, facing mastectomy or lumpectomy, radiation treatment or chemotherapy, or considering reconstruction long after your cancer treatment, we have options for you to consider," says Dr. Basu.
Dr. Bob Basu is proud to be a part of this event at North Cypress Women's Center in Cypress. Breast reconstruction surgery is an incredibly valuable tool for those patients to feel at home in their bodies after the cancer treatment.
For more information please visit Dr. Basu online at basuplasticsurgery.com.
About Dr. Bob Basu:
Houston plastic surgeon, Dr. Bob Basu, with offices in Houston, The Woodlands, and Cypress, Texas is a recognized contributor on the topic of patient safety in cosmetic surgery and serves on the Patient Safety Committee of the American Society of Plastic Surgeons. Dr. Basu is a staunch advocate for patient rights and serves as Vice Chair of Advocacy for the American Society of Plastic Surgeons/YPS. He has been honored with the 2008 American Medical Association Foundation Leadership in Medicine Award. He is an HTexas magazine Top Doc in Plastic Surgery for 2007 and 2008, and also a recognized Top Doc for Women. Dr. Basu is a Diplomate of the American Board of Plastic Surgery and has served as Assistant Professor of Plastic Surgery in the Michael E. DeBakey Department of Surgery, Baylor College of Medicine. He now serves as director of Basu Aesthetics + Plastic Surgery and The Center for Advanced Breast Restoration.