Northwest Houston
Cypress Office
9899 Towne Lake Parkway, Suite 100
Cypress, Texas 77433
(713) 799-2278

Galleria/Uptown
Houston Office
1700 Post Oak BLVD, Suite 1-280
Houston, Texas 77056
(713) 799-2278

Laser Skin Rejuvenation & Hair Removal
Renewing Your Skin
Our practice is one of the few in the region to offer the innovative Optimas platform by InMode, which features nonsurgical skin tightening, resurfacing, anti-aging, and laser hair removal treatments—all in one suite. One remarkable feature of this technology is the Lumecca single treatment IPL modality, which cuts treatment time to 1 or 2 sessions instead of the 5 or 6 required of traditional IPL.
At the Houston and Cypress, TX, offices of Basu Aesthetics + Plastic Surgery, Dr. Basu helps women and men choose the best therapies for their cosmetic concerns, and with state-of-the-art technology, he is better able to customize treatments for optimal results.
Dr. Bob Basu
An Aesthetic Specialist
One of the few providers in the region to offer the cutting-edge InMode Optimas platform
More than 12,000 aesthetic procedures performed
RealSelf Verified Doctor and RealSelf Hall of Fame Member
Nationally recognized expert in cosmetic surgery and patient safety
Meet Dr. Basu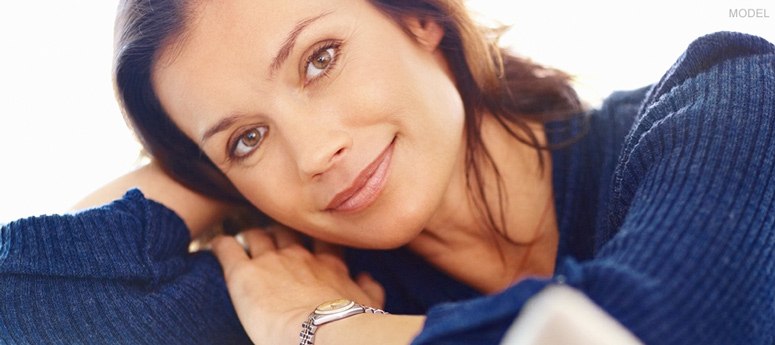 SKIN TIGHTENING
Tighten skin with Forma, a no-downtime, non-ablative, thermal treatment that can erase years from your appearance.
Read More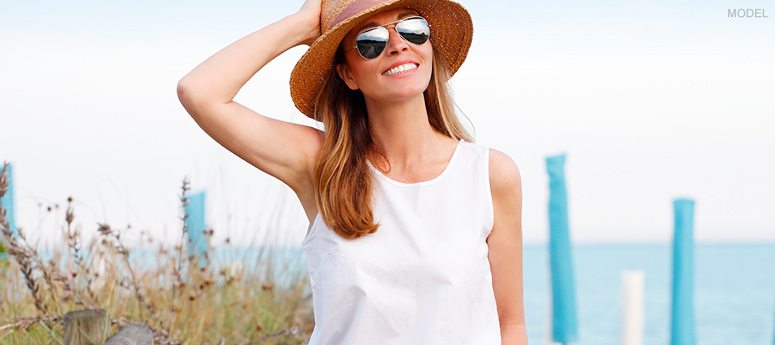 TIGHTENING & RESURFACING
Minimize wrinkles and improve the tone of the face and neck with Fractora, a minimally invasive procedure that's appropriate for all skin types.
Read More
Forma

Men and women concerned about signs of aging or a dull complexion can benefit from this safe and gentle treatment. Forma uses radiofrequency (RF) energy and targets the skin's deeper layers, stimulating the production of new collagen to tighten skin.
Who's a Candidate for Forma?
Forma treatments are safe and effective for women and men of all skin types who want a non-invasive option for minimizing wrinkles and improving skin's texture. We use Forma to treat skin on both the face and the body, including:
Crow's feet
Upper and lower eyelids
Nasolabial folds
Smile lines
Neck
Upper arms ("bat wings")
Abdomen
You can also discuss combining Forma with other laser skin treatments, BOTOX®, JUVÉDERM, or other procedures to produce even more comprehensive results.
Forma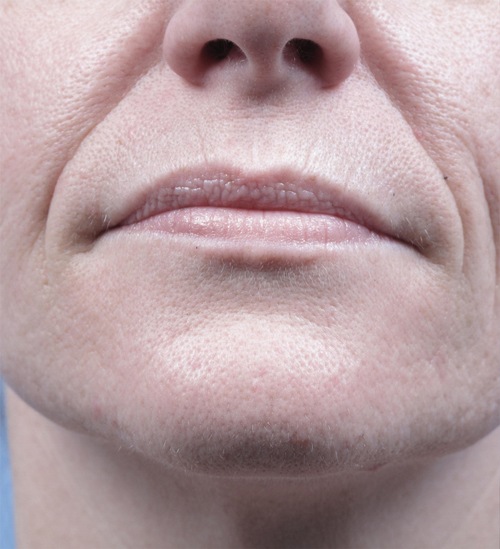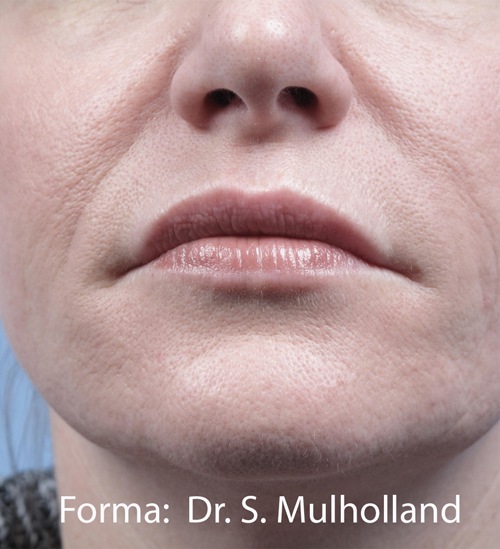 REQUEST A CONSULTATION
The Procedure
Forma is a no-downtime treatment that causes virtually no discomfort. Multiple treatments typically produce the best results. We usually recommend scheduling a series of 6 to 8 treatments at 1-week intervals, depending on the area being treated.

Fractora

Fractora's versatility and its ability to treat patients of all skin types makes it an attractive alternative to fractional lasers that use light energy. Fractora uses the heat generated by radiofrequency (RF) energy to improve the skin's appearance and texture. The minimally invasive procedure can be customized for each patient and produces results that are typically better than those created by fractional lasers.
Who's a Candidate for Fractora?
Whether you're concerned about wrinkles, skin laxity, age spots, or acne scars, Fractora treatments can improve the appearance of your skin. Good candidates for Fractora include men and women concerned about:
Sun damage
Fine and deep lines on the face, neck, and chest
Uneven skin texture
Loose skin
Large pores
Hyperpigmentation (brown spots)
Blood vessels and redness
Acne scars
Dr. Basu may recommend combining Fractora with other skin rejuvenation treatments as part of a comprehensive approach to your skincare needs.
Fractora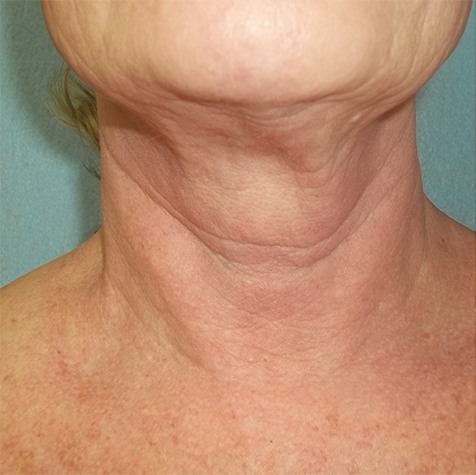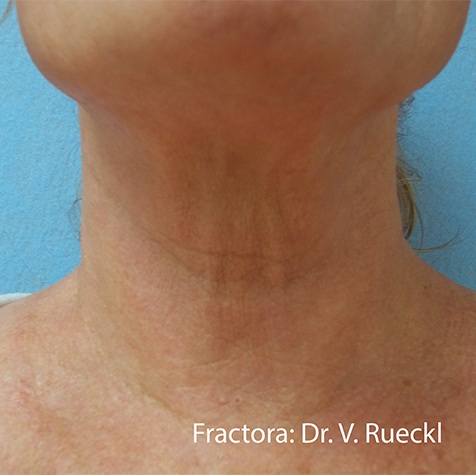 REQUEST A CONSULTATION
Photos courtesy of InMode. Keep in mind that each patient is unique and your results may vary.
The Procedure
A topical numbing cream applied to the treatment area helps minimize any discomfort patients might experience during the 45 to 90 minute procedure. The tip of the Fractora device includes an array of pins that can deliver radiofrequency energy to various depths, depending on the skin condition being treated. The treatment depth also determines the amount of downtime needed following the procedure. Patients will notice some immediate results, but the improvements become more noticeable after about 2 weeks.
In some cases, only a single treatment is needed. But Dr. Basu may recommend multiple treatment sessions to produce the desired results for certain skin conditions.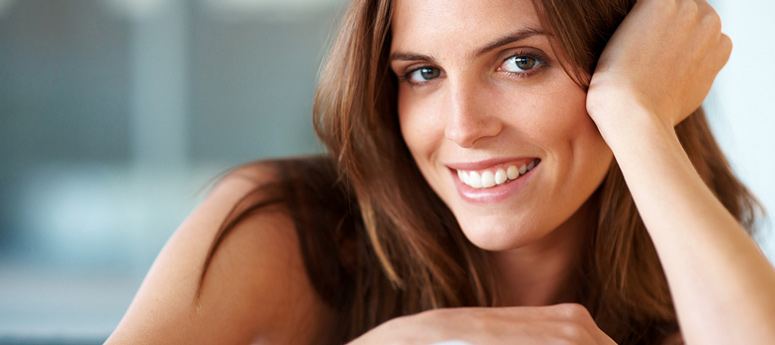 SINGLE-TREATMENT IPL
Discover why Lumecca is considered a breakthrough intense pulsed light (IPL) treatment for patients of all skin types concerned about sun damage, age spots, vascular lesions, and freckles.
Read More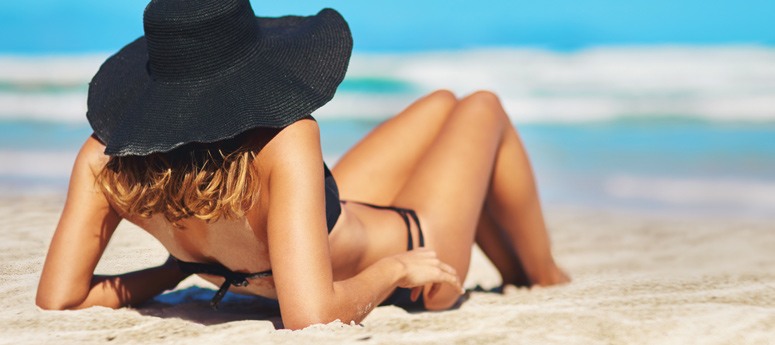 LASER HAIR REMOVAL
Do you spend hours shaving, tweezing, or waxing to get rid of unwanted hair? Diolaze laser hair removal treatments are convenient, fast, and provide long-lasting results.
Read More
Lumecca

Lumecca takes intense pulsed light (IPL) treatments to the next level, producing extraordinary results in just 1 or 2 treatments instead of the 5 or 6 you'd need with earlier IPL platforms. Lumecca delivers up to 3 times more energy but doesn't require the downtime associated with aggressive laser procedures.
Who's a Candidate for Lumecca?
Sun damage is one of the most common skin concerns for patients considering laser skin rejuvenation at our Cypress and Houston offices. In addition, Lumecca is an excellent treatment option for men and women who want to improve the appearance of skin conditions such as:
Age spots (red or brown pigmentations)
Vascular lesions (spider veins)
Rosacea
Freckles
Even though most candidates for Lumecca seek facial treatments, Lumecca can be used on all areas of the body. That may include the face, décolletage, hands, or arms.
Lumecca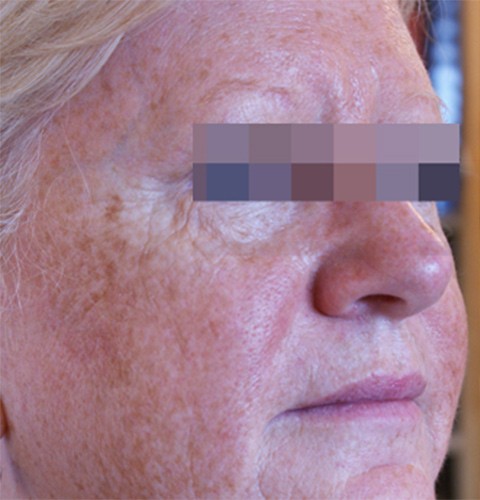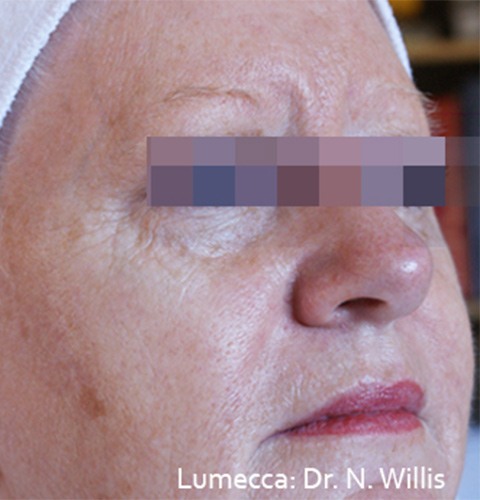 REQUEST A CONSULTATION
Photos courtesy of InMode. Keep in mind that each patient is unique and your results may vary.
The Procedure
We customize Lumecca treatments for different needs by varying the intensity of the light energy. During the procedure most patients describe a sensation similar to a rubber band snapping the skin.
Diolaze


Laser hair removal using Diolaze can cover a larger treatment area, enabling us to provide fast, convenient, and safe treatments for most areas of the body where unwanted hair grows. The advanced diode laser technology targets hair follicles, destroying the root with heat energy. What also sets Diolaze apart is its built-in skin cooling surface which is one of the largest for all hair removal devices. This makes treatment more comfortable than other devices, with most patients noting that Diolaze is virtually painless.
Who's a Candidate for Diolaze?
Both women and men who want a long-lasting reduction of unwanted hair come to our practice for laser hair removal treatments. The most common treatment areas include:
Legs
Arms
Bikini area
Chest
Back
Shoulders
Chin
Sideburns
The best candidates for laser hair removal have lighter skin and dark hair because the contrast makes it easier for the laser to precisely target the pigment in the hair shaft. Patients with darker skin and dark hair can benefit from Diolaze hair removal, but it may take more treatment sessions.
How much does Laser Hair Removal cost in Houston?
The price of laser hair removal in Houston varies based on how many treatments you require to fulfill your aesthetic goals, as well as how many sections of the body you would like treated. Patients who have thicker, darker hair follicles will likely require more treatments stretched out over a longer period of time.
At Basu Aesthetics + Plastic Surgery, we offer frequent special promotions for a variety of cosmetic treatments. We also offer plastic surgery financing options so you can make your procedures as affordable as possible.
The Procedure
Laser hair removal targets follicles during their active growth phase, called the anagen phase. Because hair grows in different cycles, multiple treatment sessions are necessary to get the desired results. Patients rarely experience discomfort during the procedure because of Diolaze's advanced cooling technology. During laser treatment, heat from the diode laser beam penetrates and disables the hair follicle.
Schedule Your Consultation
Find out why so many people in the Houston area choose Dr. Basu for their aesthetic procedures. To take the first step toward achieving your ideal look with Laser Skin Rejuvenation & Hair Removal, call our Houston office today at (713) 799-2278 or contact us online .