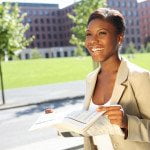 Houston plastic surgeon Bob Basu is pleased to work with a diverse clientele of all lifestyles — many of whom have packed schedules with personal and professional commitments. These busy individuals are susceptible to the effects of aging, stress, pregnancy and other elements, and many of them desire cosmetic enhancement for a more attractive appearance.
However, the challenge is that plastic surgery requires a recovery period lasting several days to several weeks (depending on the procedure). Not everyone has the time to devote to surgery and the required aftercare.
Here, Dr. Basu offers several suggestions to fit plastic surgery into a busy lifestyle.
Schedule Treatment around the Holiday Season
The winter holidays can be a good time to schedule plastic surgery. The advantages to scheduling treatment around the holidays include:
You may be planning to take time off anyway
Children have a break from classes (eliminating the need to drive them to school/related activities)
Relatives may be around to help out during recovery
Work schedules may slow down over the winter holidays
You've accrued enough vacation time to get away from the office/clients
You can start the New Year looking and feeling great!
Now, this strategy works best in certain scenarios. If you normally attend or host large parties and gatherings around the holidays, it's not a good idea to have surgery beforehand (you need to recover, of course). On the other hand, if you typically keep it low-key and can make the necessary arrangements, you may want to consider sandwiching cosmetic surgery into your holiday break.
Look At the Non-Surgical Alternatives
Non-surgical body sculpting or facial rejuvenation treatments are a great way to experience many of the benefits of surgical treatment, without the downtime.
For example, CoolSculpting is a non-surgical treatment to reduce body fat and help you enjoy a slimmer figure. Approved by the FDA, CoolSculpting does not involve anesthesia, incisions or injections. Instead, it uses Cryolipolysis® technology to freeze fat cells (which the body naturally filters out), so your figure looks more sculpted.
Perhaps you are happy with your body, but concerned about the facial signs of aging. If you don't have the time to commit to a facelift or eyelid surgery, you can enjoy great results with Botox and dermal fillers. These injectable products can be administered during a short appointment and do not require any downtime. The entire appointment will take less than an hour, and you may immediately return to your normal activities afterward. Botox and dermal filler treatment is perfect for the busy professional that wants to fit facial rejuvenation treatment into a lunch hour.
Consider Facial Fat Micrografting
Speaking of non-surgical facial rejuvenation, consider refreshing your face using your own excess fat. One of the classic signs of aging is the hollowing in your cheeks or lower lids (also known as the tear trough). Dr. Basu says, "It's Mother Nature's mean trick — we lose fat where we need it and gain it where we don't want it."
Fat micrografting can be safely and comfortably performed under local anesthesia. Dr. Basu numbs up a donor site to harvest the fat (usually the tummy or waist). He concentrates the fat cells and then carefully transfers the natural fat to your cheeks and other areas of hollowing.
"Fat micrografting is dependent on technique. I always tell patients that we are not trying to change your look but rather wind the clock back 10 years," according to Dr. Basu.
He often uses a patient's own photos from 10-20 years ago to guide him to the desired effects. Patients can usually go back to work in a few days with a new refreshed look. Fat transfer can often be more cost-effective than fillers and can yield longer-lasting results.
For more information about any of the treatment options mentioned, please contact Dr. Basu and schedule a one-on-one consultation. Call our office at or send us an email today.