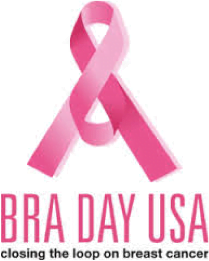 Many people are already aware that the month of October is devoted to breast cancer awareness and the importance of early detection of breast cancer. However, a surprising number of women who have been diagnosed and treated for breast cancer are not aware of their breast reconstruction options after their cancer treatment. That is why BRA Day or Breast Reconstruction Awareness Day was created, to "close the loop on breast cancer."
Breast cancer treatment does not end when the cancer is removed. Women who have had a mastectomy or lumpectomy may be left with a void after removing part or the entire breast. It is the organization's mission to inform the nearly 75 percent of women who are not aware of their breast reconstruction options.
Breast Reconstruction Options
Breast reconstruction can take place immediately following a mastectomy or it can be delayed a few months or even years. There are two main approaches to breast reconstruction that your plastic surgeon will discuss with you during your consultation. One option is breast reconstruction using implants, which will usually consists of a two-step approach. A tissue expander is the first place to gradually stretch the skin and once your desired size is reached, the tissue expander is removed and replaced with an implant.
Another popular breast reconstruction option is autologous reconstruction also known as the DIEP flap. This approach utilizes a tummy tuck to harvest tissue from your abdomen to rebuild the breast mounds. If you are concerned with extra abdominal tissue, this approach might be right for you. This particular surgery requires a very skilled plastic surgeon to perform microsurgery to reconnect the blood vessels. Dr. Basu specializes in this procedure and provides DIEP flap reconstruction to women all over the country.
BRA Day 2016
BRA Day USA takes place on Oct 19th this year and has partnered with the American Society of Plastic Surgeons and its member surgeons for the past five years to close the loop on breast cancer. The Basu Center for Aesthetics and Plastic Surgery is committed to helping women regain their confidence and improve the quality of life for breast cancer patients. If you or someone you know has been affected with breast cancer, we invite you to schedule a consultation with Dr. Basu so you are fully aware of your breast reconstruction options. Together we can help close the loop on breast cancer, one consultation at a time.