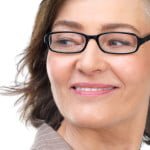 If you are preparing for your plastic surgery procedure, you have probably read and heard many accounts of what to do before surgery. For example, it is strongly recommended that you eat well-balanced meals and get plenty of sleep in the weeks leading up to your procedure. You should also prepare for your recovery by purchasing certain supplies and stocking up on liquids and easy-to-prepare meals.
In addition to these instructions, it's also helpful to know what not to do before your procedure. Here, Dr. Bob Basu, a plastic surgeon in Houston, offers his recommendations.
Do Not Smoke
Smoking is very harmful to your body as you prepare to undergo surgery. Smoking can raise the risk of post-operative complications, including unwanted scarring and poor wound healing. Smoking also constricts the blood vessels, making it harder for your body to deliver oxygenated blood to the healing tissues during your recovery.
Do Not Take Certain Medications
For at least two weeks prior to surgery, you must avoid taking medications that could thin your blood and delay normal clotting. These medications include Coumadin, Warfarin, Plavix, aspirin and other non-steroidal anti-inflammatory agents (e.g., Advil, Motrin, ibuprofen). If you take these medications, you could raise your risk of bruising and excessive bleeding after surgery. Note that Tylenol is OK to take prior to surgery.
You also need to avoid using products containing vitamin E, such as fish oil, St. John's Wort and gingko biloba.
You will receive a comprehensive list of medications and supplements to avoid while you prepare for your procedure. If you are unsure about a particular medication, we encourage you to call us and clarify.
Do Not Worry
When you work with Dr. Basu, you can rest assured that you are receiving world-class, personalized care. Our entire team is committed to your safety and the success of your procedure. We will be available every step of the way to make sure you feel comfortable and confident in your care.
Do Not Ignore Dr. Basu's Instructions
Dr. Basu will provide a detailed set of instructions for preparing for surgery, including steps to take the night before your procedure and the morning of. Please follow these instructions closely, as they are designed for your safety.
If you have questions during the pre-operative stages, please give our office a call at or send us an email today.