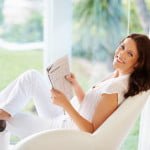 2014 is coming to a close — and oh, what a year it has been! The plastic surgery industry earned a lot of attention this year, most of it being positive, with the exception of some sad stories. As we reflect on the developments over the past year, Dr. Bob Basu recaps some of the most noteworthy plastic surgery stories.
Men Having More Cosmetic Procedures
When the American Society of Plastic Surgeons released their 2013 statistics, they reported an exciting discovery: men now make up nearly 10 percent of all cosmetic procedures. What's more: the number of cosmetic procedures for men increased by more than 106 percent between 1997 and 2012.
Earlier this year, Business Insider reported on the "huge boom" in men getting plastic surgery. Whether it's through facelift, eyelid surgery or "Bro-tox" treatment, many men want to look good and maintain their edge in a competitive job market.
The Smart Beauty Guide (the official publication of the American Society for Aesthetic Plastic Surgery) also published a piece on the related trend of the "Daddy Do-Over" — designed as the counterpart to the "Mommy Makeover." Daddy Do-Over addresses weight gain, hair loss, sagging and other physical effects due to the emotional stress of having children.
Selfies Cause Spike in Plastic Surgery Demand
The American Academy of Facial Plastic and Reconstructive Surgery reported a spike in requests for plastic surgery, thanks to "selfies" — photographs people take of themselves and share with followers via social media. According to the AAFPRS report, one in three plastic surgeons surveyed said the demand at their practice had increased because people are now more aware of their looks.
According to Dr. Edward Farrior, the president of AAFPRS, "Social platforms like Instagram, Snapchat and the iPhone app Selfie.im, which are solely image-based, force patients to hold a microscope up to their own image and often look at it with a more self-critical eye than ever before."
The procedures most inspired by selfies included Botox injections and rhinoplasty.
Fans Emulate their Favorite Celebrities
Some of the most salacious stories of 2014 involved individuals pursuing plastic surgery to look like a celebrity. News outlets flocked to talk to Toby Sheldon, who allegedly spent $100,000 on hair transplants, liposuction, lip enhancement and more to look like his teen idol, Justin Bieber. A dog trainer named Kitty Jay also made headlines when she admitted she spent $25,000 on rhinoplasty, fat grafts and liposuction, all in an effort to look like actress Jennifer Lawrence.
"Botched" Debuts on E!
In June of this year, "Botched" debuted on the E! Entertainment network to rave reviews. The reality series featured two Beverly Hills plastic surgeons, Drs. Terry Dubrow and Paul Nassif, working with individuals in need of revision plastic surgery. Patients included a woman who suffered deformities after a tummy tuck, and a man with a large head scar from an unsuccessful hair transplant procedure.
Jeff Olde, the executive vice president of programming and development at E!, noted, "The 'Botched' series has struck a chord with viewers who are drawn in by stories of excessive surgeries gone wrong … In the quest for perfection, we've tapped into a pop culture zeitgeist, sharing cautionary tales, positive outcomes and true transformations."
"Botched" was supposedly one of the most-watched docu-series among the 18-49-year old age group. The second season is set to air in 2015.
If you would like to start 2015 looking and feeling your best, you are invited to schedule a consultation at the Houston plastic surgery practice of Dr. Bob Basu. Call or send us an email today.