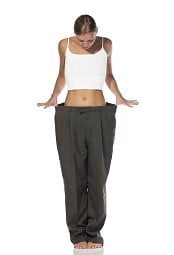 More people are having weight loss surgery than ever. Subsequently, post weight-loss body contouring procedures have become increasingly popular. Here are a few tips for people considering body contouring after weight loss.
1. Maintain a Stable Weight
Fluctuations in weight can drastically affect the results of body contouring after weight loss. Because of this, plastic surgeons recommend that you maintain a healthy weight long-term before having any contouring work done. While it is understandable to want to accentuate your weight loss success as quickly as possible, remind yourself that seeing a better final result will be worth the wait.
2. Choose Your Surgeon Carefully
Body contouring after weight loss involves specialized procedures that demand a high level of skill.
It's important to choose a board certified plastic surgeon who has extensive experience with post-weight loss plastic surgery. Don't be afraid to ask questions about credentials and experience. Also, ask to look at some before and after pictures of body lifts and other contouring procedures they have done. It can be a good idea to write down your questions about body contouring to take with you to your consultation.
3. Take Care of Your Health
It's important to be in good health before considering body contouring after weight loss. If you've lost a lot of weight, chances are you've already made some healthy changes. If you're eating right and working out regularly, stick with it. If you're still hanging on to bad habits, this is the time to let them go.
If you smoke, quit. Make sure you're getting adequate nutrition, since this can be a concern for people who have recently had weight loss surgery. Being healthy prior to surgery helps to minimize the risk of complications and facilitates a faster, more comfortable recovery.