Abdominoplasty surgery — best known as a tummy tuck — is a transformative procedure that dramatically changes your appearance by sculpting the abdominal area. But many tummy tuck patients at our Cypress and Houston, TX, offices are surprised to learn of the additional benefits a tummy tuck offers.
Tummy tuck surgery removes the stretched, excess abdominal skin that often remains following significant weight loss. The procedure is often sought by women who want to reshape their abdomen after having had children or patients who carry excess skin after weight loss surgery. This transformative surgery results in a flatter, slimmer mid-section that helps patients feel the best about their bodies. As a tummy tuck specialist and plastic surgeon in Houston, I get so much satisfaction when I hear from patients how the surgery really changed their lives.
You can see the results enjoyed by some of my actual patients in our tummy tuck before-and-after photo gallery.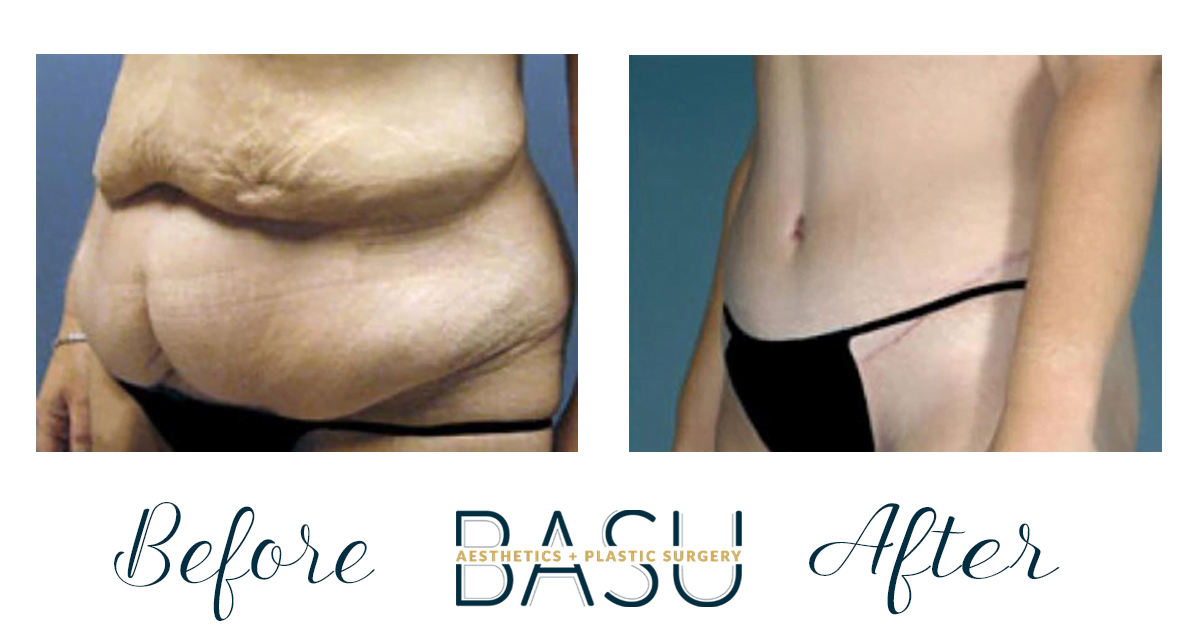 In addition to providing cosmetic changes, abdominoplasty includes some benefits that aren't as well-known, such as decreasing lower back pain and relieving hernias. Here are more details about the unexpected benefits of tummy tuck:
Decreased back pain and improved posture. Recent research shows that tummy tuck surgery improves back pain for women after pregnancy. Abdominal muscles weakened by pregnancy often lead to back pain and poor posture because the lower back muscles tend to overcompensate for the weak abdomen. During most post-pregnancy tummy tucks, I also tighten the abdominal muscles. This helps relieve some of the strain on back muscles. Without the excess weight around your midsection, a straighter back and better posture become easier.
Reduction of urinary incontinence. The same researchers who studied the relationship between tummy tucks and back pain also found that the surgery helped some women who experienced urinary incontinence after giving birth. This condition, called stress urinary incontinence (SUI), causes unexpected urination. During tummy tuck procedures, I can help patients recover by obstructing the bladder with soft tissue. Combining these procedures is safe, and many women find that they no longer experience SUI following recovery.
Easier to maintain weight loss. Men and women who undergo weight-loss surgery typically have excess skin that can only be removed with surgery. Studies indicate that bariatric surgery patients who get tummy tucks and other body contouring procedures are more likely to maintain a healthy weight than patients who don't. By completing their personal transformation with plastic surgery, these patients are motivated to keep the weight off to maintain the results.
Exercise becomes easier. Women who were physically active before having children often get frustrated because the extra skin and fat around the belly make exercising difficult and laborious. With a newly shaped and toned tummy, activities like running, swimming, or other aerobic exercises can not only become easier but also more fun.
Relief from hernias. A ventral hernia occurs when the intestine or abdominal tissue breaks through the abdominal wall. In a combined procedure, this condition can be corrected during a tummy tuck performed by a capable surgeon.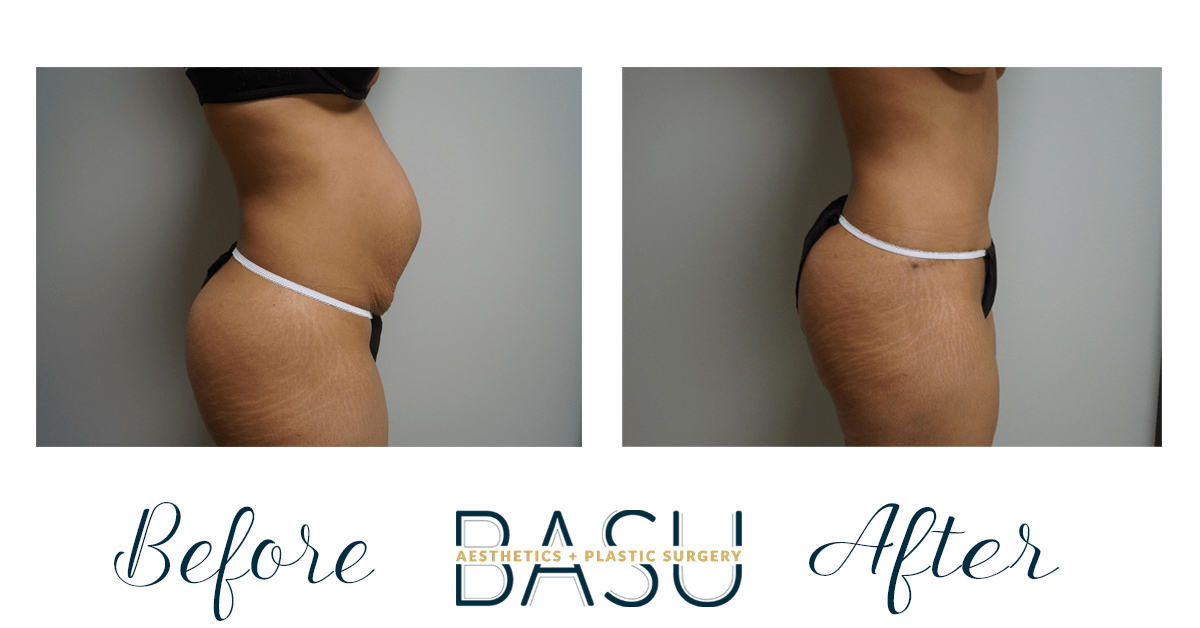 As you can see, a flatter tummy is only one of the benefits enjoyed by abdominoplasty patients. If you're considering a tummy tuck and want to meet with me personally to discuss the procedure, please contact us to request a consultation online.